My favorite go-to "beauty" items when I need a little perk up.
What's great is that they are in glass, organic and chemical-free. The downside is their plastic pumps aren't recyclable and will live on forever.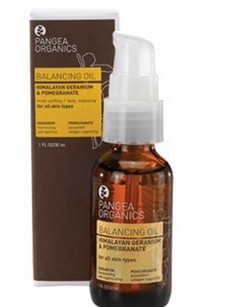 1. Himalayan Geranium & Pomegranate Balancing oil (Pangea Organics)
This oil is especially great in the Winter when our faces need a little more moisture, but I love it year-round. It gives my face an awake and hydrated feeling, while actually balancing and working with my face's natural oils. No greasiness here!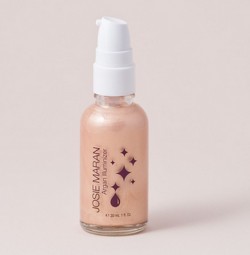 2. Argan Illuminizer (Josie Maran)
This illuminizer brightens up my cheeks  with a sophisticated, fun sparkle and adds a subtle shine. Just a little dab of it goes a long way.
3. White Ginger roll-on Fragrance Oil (Kuumba Made)
Mmhmm. Roll some on your wrists, your chest, behind your ears…wherever you want to smell fancy. Not an overwhelming, perfumey smell, but a nice, sweet, earthy, natural scent. I'm also a big fan of the Tunisian Jasmine fragrance oil.
Love elephant and want to go steady?