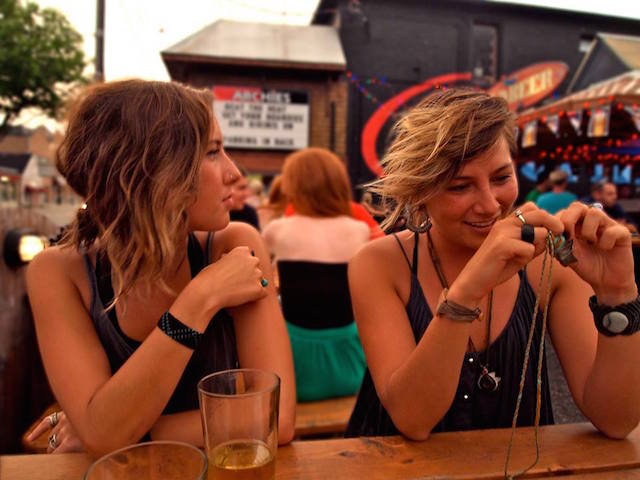 I don't know where you're going or where you're coming from.
I don't know anything about you, but we pass.
I feel you coming before I see you, I look up.
There you are, a perfect stranger.
You're staring at me like we've known each other for years.
Our eyes connect, I think I smile and you blush, or the other way around, but we connect.
We haven't trained our bodies to slow down, let alone stop and somewhere near the end of childhood, we learned not to talk to strangers so our feet keep us moving.
"A perfect stranger," maybe they call it that because every stranger is perfect.
They have entire lives, fears, traumas, dreams, desires, that we know nothing about.
Maybe you've hurt, cheated, wronged.
Maybe you're rude, impatient, unforgiving, dishonest.
But to me, right now in this still moment of connection, you are perfect.
You love me, you loved me in this moment.
I was whoever you needed me to be, the star of your fantasies, your mystery woman, your ache of unfamiliar.
You were my breath on a cold December day, my dark eyes, my friend and my insatiable heart, all would up in one moment.
I hope I never see you again.
r~
Love elephant and want to go steady?
~
~
Author: Emilee Gilpin
Editor: Ashleigh Hitchcock