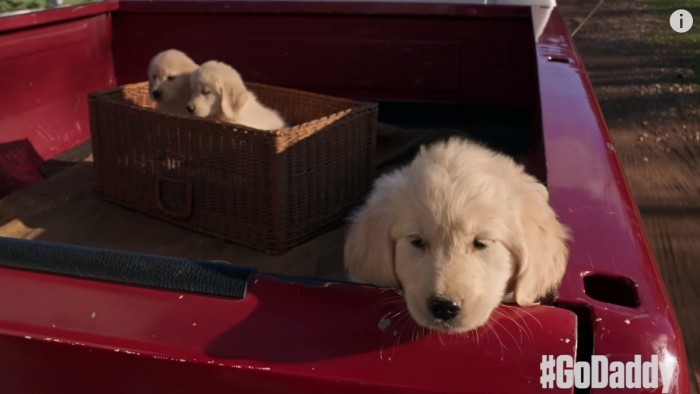 In their latest advertisement, which will be shown during the SuperBowl interval on February 1st 2015, GoDaddy has decided to go for the shock tactic to get their name promoted further.
The advertisement which was only released today is already causing a huge storm on social media among animal rescue centers and all animal lovers, all uniting with the same message: do not exploit animals for the sake of marketing.
Instead of having a cute and sweet ending, the commercial sent shivers down my spine.
In a world that's already struggling to send the message loud and clear that animals are not a commodity—they are not ours to take advantage of or to exploit—why choose such a cold message to promote a service?
Surely there are a million other ways to get the message across in a manner that would leave viewers attracted to the service—rather than repelled.
I am not alone in my thinking, and the truly sad thing is that businesses often don't honestly care about the moral of the story, so long as word is getting around.
I absolutely hate to be promoting GoDaddy further by highlighting this advertisement; however, hopefully, others will have the same reaction as myself and choose never to do business with a company with morals as low as this.
I have rescued puppies directly from puppy mills and cannot explain the harrowing lives they have in exchange for money.
This is something I cannot stay silent about.
Please watch the video and see for yourself:
Love elephant and want to go steady?
Author: Alex Myles
Editor: Emma Ruffin
Photo: YouTube Still