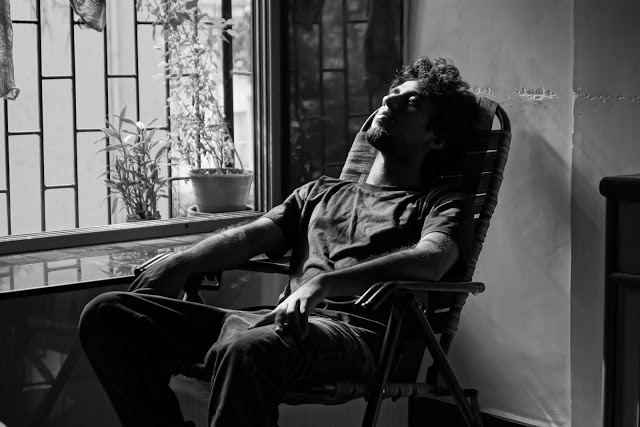 When being perfectly unique means losing precious potential…that is when I have the most trust in in this life.
Today I chose to take action in something that has been causing me sadness. I have tried before and failed, I have talked, I have adapted, I have agreed to things I did not like, I have forgiven, I have forgiven again, I have empathised and I have changed.
But I was still sad.
I did everything I could to not have to change a situation—not because I did not want to lose the situation itself, but because I did not want to lose the potential of what the situation could be.
And it broke my heart.
I am telling myself over and over that if that potential was going to be lived out, it would have been by now. If promised changes and the best intentions in the purest of hearts were going to come to fruition, then they would have. They should have. And maybe it's fine that they haven't.
Maybe.
But waiting is not an option. Not anymore.
I have been acutely aware recently of the finite and unknowable amount of time I may have left on this spinning rock. And I want to live each second I have left in the most fulfilled, most happy, most peaceful and most loving way I can. And waiting, wishing and praying for a situation to improve, to change, for the sun to come out, means each second spent stagnantly hoping, I am anxiously and impatiently, worrying and fretting. I am questioning and wondering and looking for reasons and trying different angles and analysing and talking and hoping and hoping and hoping and hoping.
All the while, a myriad of potential beautiful moments are whizzing by and I don't notice them. I can't notice them. Because I am consumed by questions that begin with "what did I.." and "why did that…" and answers that begin with "yes, but…" and "maybe, but what if…".
Whilst I am consumed by sadness and worry and hope for the bright (and oh, how so bright) future, there is no space left to notice the heron sitting across the lake winking at me. I don't notice the duck at my feet eating the crumbs from the bread I have forgotten to feed him and am now crumbling in anxious hands. I don't notice the sun and the moon and how the clouds play with both with equal delight.
I am no longer in the world—I am in my head. And that can be a scary and perpetual place.
I want to notice the broken feather of the seagull, the oblong trunk of a tree, the animal tracks in the mud. I want to see the buzzards and play with boisterous young dogs. I want to watch the moon, really feel it's glow and marvel at it's fire given light.
I am done with being in my head, with stirring things round and round in a cauldron made of scar tissue.
And I am also done with potential. I am so often in love with the potential and not the reality. The "what if" and not the right now. The brutal truth is that much of the reality made me really sad. But releasing that sadness meant releasing a potential. A potential of such colossal happiness and momentous adventure and enormous contentment that it has felt like ripping my own heart out to relinquish it.
But relinquish it I must. Because maybe only when I clear enough space in my heart and mind will I have enough room to let the rest of the beauty in. And perhaps, in time, I can realise some potential through a different medium completely.
I want to fall in love with my life and have it love me right back.
No more waiting. No more "what ifs" and no more wondering.
That potential will be put in an old wooden chest right at the back of my heart and kept forever most likely. Treasured and looked back at fondly. Perhaps I will touch that chest, open it a crack and remember the potential. And perhaps a tear will slide silently from my cheek and splash in to the chest and I will close the lid on memories of the potential, the "what if"'s and the "maybe"'s. Perhaps one day I will fling back the lid and be living out that potential again. And perhaps a "what if" will become a "will you…".
Perhaps.
Love elephant and want to go steady?
Author: Andy Charrington
Editor: Renee Picard 
Photo: Siddhant Gawande at Pixoto