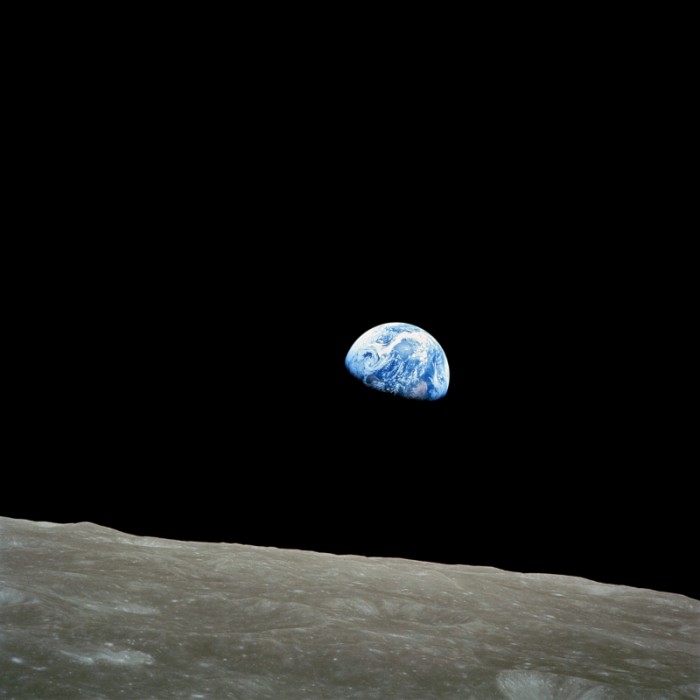 Personally, I love Valentine's Day, but I know not everyone shares my inclination towards cheesy holidays—and chocolate.
So I got to wondering if there might some compelling cause for celebration on February 14th that had nothing to do with Valentine's Day. It turns out, there are tons!
Here are my favorite alternative reasons to smile on the 14th (so long as you A. like history, and B. don't require too much motivation). Take your pick:
1. The Voyager 1 takes the "Pale Blue Dot" photograph of Earth, an instant classic (1990).
2. The League of Women Voters is founded in Chicago (1920).
3. The NEAR Shoemaker spacecraft enters orbit around asteroid 433 Eros, becoming the first spacecraft to orbit an asteroid (2000).
4. Frederick Douglass is born, later to become an influential author and activist in the U.S. (1818).
5. YouTube is launched by a group of college students (2005).
6. The "Day of Rage" in Bahrain marks the start of the Bahraini uprising with peaceful protest (2011).
7. Christopher Latham Sholes, inventor of the typewriter, is born (1819).
8. The Who records their iconic album, Live at Reeds, in England (1970).
9. Babar, founder of the Mughal Empire in India, is born (1483).
10. A federal judge in Virginia overturns the state's ban on same-sex marriage—making Virginia the first Southern state to do so (2014).
11. Aretha Franklin records her hit song, Respect, in New York (1967).
12. Venus is both the morning and the evening star (1894).
13. Oscar Wilde's The Importance of Being Earnest opens in London at the St. James Theater (1895).
14. First Lady Jacqueline Kennedy gives first televised tour of the White House (1962).
Just hate Valentine's Day too much for that list? Then this one is for you—seven (interesting) reasons to frown on the 14th of February:
1. Ayatollah Khomeini of Iran issues a fatwa against Salman Rushdie, author of The Satanic Verses (1989).
2. An American squadron of B-17s mistakenly bombs Prague, killing hundreds of citizens (WWII, 1945).
3. Saint Valentine dies, setting off the series of events which will eventually lead to our modern Valentine's Day (269).
4. James Cook is killed on Hawaii Island (1779).
5. American ambassador to Afghanistan, Adolph Dubs, is kidnapped in Kabul (1979).
6. The Large Hadron Collider (LHC) is switched off for two years of upgrading (2013).
7. Leopold I chases Jews out of Vienna (1670).
I hope these lists, silly though they may be, might convince you to take Valentine's Day a little less seriously if it's getting you down.
Alternately, I hope they will remind you that we have an abundance of good reasons to smile—or frown—on any day of the year. The "why" is up to us.
All credit for historical data goes to Wikipedia and History Orb.
Relephant Read:
Author: Toby Israel
Editor: Catherine Monkman
Photo: Wikipedia Commons