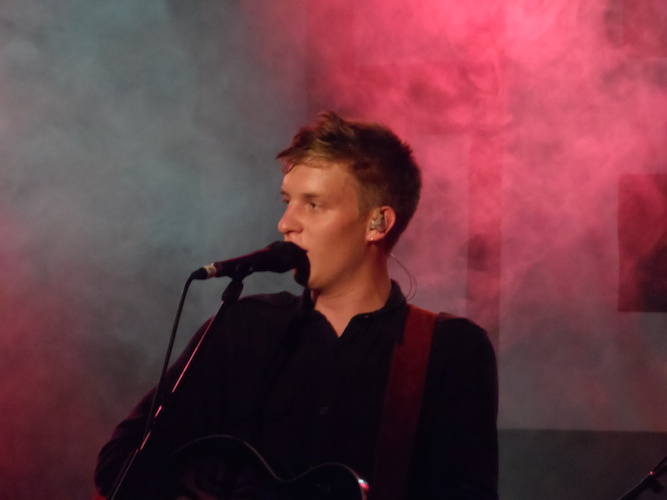 It's 2015, and I'm struggling to find some sort of quality in today's music.
I miss that kind of feeling that a certain song would give me, that feeling that is able to take me back in time and make me remember certain places and faces, to bring back some memories that I don't even know if they're evn mine after all.
I miss that kind of voice that can make me tremble and fill me with sweet nostalgia, that kind of vibration that travels beyond music and makes me see the harbour when I close my eyes.
A Chris Rea voice, maybe a Springsteen one. With some Bob Dylan and Johnny Cash influences. Yes, this combination would be absolutely perfect.
Who would have thought that I would find this today in a 21 year old British boy, innocent looking and adorable, with big blue eyes and an absolutely impressive voice.
My first contact with his music was mind-blowing; it was such a revelation.
It took me literally two songs to utterly fall in love with his music, his voice and his lyrics.
Croaky, gruff and husky, his voice is very peculiar, unusual, and his live performances are flawless.
And he seems like such a decent person, unpretentious and appropriate; I don't think he is fully aware of his remarkable talent. And he also writes his own music and lyrics, which are so different, unconventional and unique for our times. He is such an inspiration!
I hope he will get all the attention and the recognition he deserves.
This year, he was nominated for four Brit Awards, including British Breakthrough Act.
Author: Cristiana Șuler
Editor: Travis May
Photo: Wikipedia