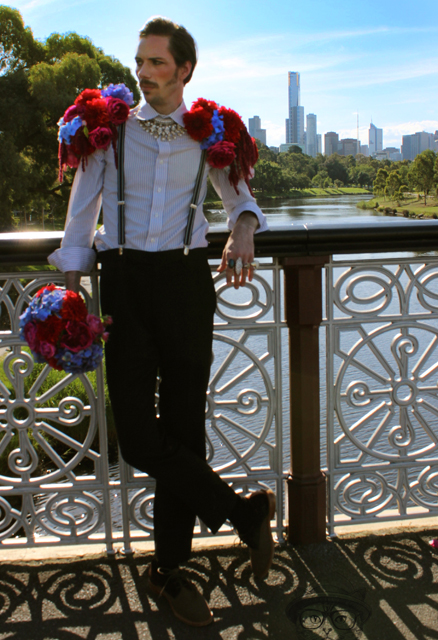 It's Valentines Day 2015.
Your man wants flowers from his Valentine, give it to him!
Gals, guys, we can buy flowers for our beaus.
In fact, choosing flowers for men is easier than buying them for "fuss pot" ladies.
Men are sensitive souls and flowers do things that sometimes we aren't even aware of. They raise our spirit and their perfume can often trigger deep sensual emotions.
When you head off to your local florist here's what to ask for to make the best Man bouquet.
1. Interesting Blooms.
2. Sticks and twigs.
3. Fruits and berry branches.
4. Earthy colours.
5. Structural looking arrangement.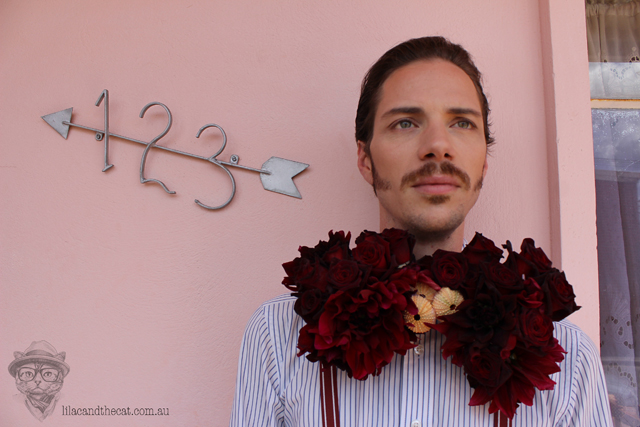 6. No fancy wrapping—If you have a good florist they will know exactly what I'm talking about. It's always best to leave the fuss at home and let the florist do their thing. That's how they work best!
Another important thing ask to hold the cellophane and green florist foam. That's bad for our planet.
Instead try paper wrap or have your flowers arranged in a vase.
Relephant read:
Author: Jane Louise
Apprentice Editor: Melissa Tamura/ Editor: Ashleigh Hitchcock
Photo credits: Melbourne
Flower concept: Jane Louise, lilacandthecat.com.au
Hair and Makeup: Georgia Walsh
Model: Tim Wood