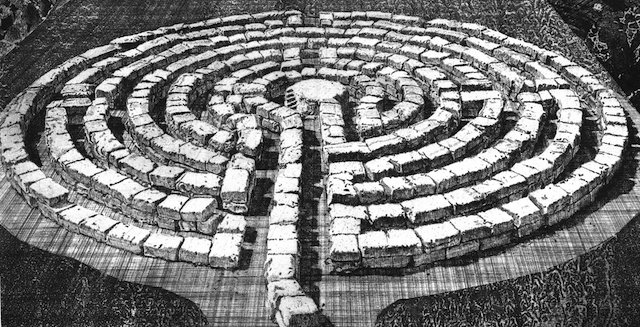 The open window to the night
The moan of seagulls in their flight
A glass of wine to slow the mind
A world of shadows intertwined.
Between the what you see and don't
Between the down below and front
Between the airy and serene
Between the gloomy and obscene.
You close your eyes and slip away
Become the hunter or the prey
Become the seeker or the pawn
You close your eyes and wait till dawn.
You dare not enter but alas
You're dancing barefoot on the glass
It is not you who will pursue
It is the dance that dances you.
The more you render to delay
The more you try to disobey
The more you'll swamp into the daze
Forever baffled in the maze.
Yet as you search for your way out
Amongst the likes of fear and doubt
You stumble on the golden key
You face your demons and you're free.
Author: Irina Latis
Editor: Emily Bartran
Photo: Toni Pecoraro/Wiki Commons