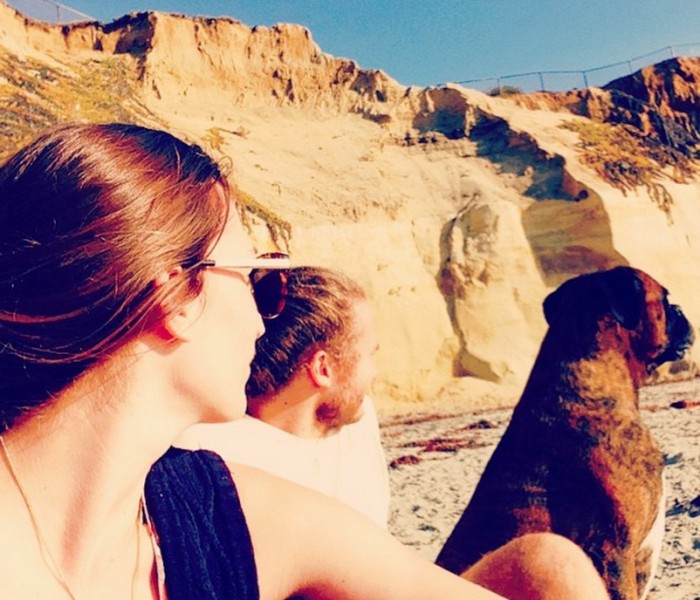 I won't pretend it's some magical day that makes every problem go away and all romance wins.
I won't play games or tricks or buy sexy lingerie that makes me feel uncomfortable or more worried about how you think it looks on me than how I actually feel in it.
I will do things for me, because if I'm happy and kind to myself, I'll be nicer to you (and others).
I will cook a nice meal and a delicious dessert. Because I want to, and it's not just for you. Or maybe I won't. We might cook beans and vegan hot dogs over a fire camping under the stars. And it will fill us up just right.
I will have no expectations of what this day might bring—it will be good, it will be tough, I will be happy, I will be bitchy, it will be like every-other-damn-day with maybe a few more chocolate and roses—or maybe not, if we are mindful to each other and our earth (we might not need those things).
I will think about our love and how special it is. And I will try to commit to that same way of thinking every day (but I'll fail the next and next day because we're just so "damn busy" all the time).
I will commit to kissing you every morning when we wake up, when we depart ways for work, when you come home, when we go to bed…and probably, hopefully, I'll steal and sneak some kisses in between.
I will cry because I feel lonely, even though I am loved in so many different ways by so many different people (but am I really), it doesn't matter because emotions and feelings seem to take over my body nonetheless, and you think it's okay—better than okay—you think it's healthy.
I will work, and you will get mad, but it's my job, and hobby, and thing, because I don't have other things.
I will (try to) just be kind, dammit. (Because…I'm not.)