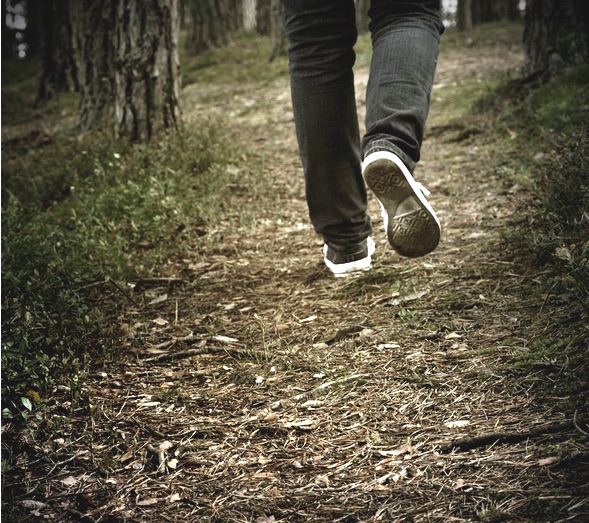 Change tends to hit our lives when we least expect it.
Like a car crash we never see coming—two unaware drivers inexplicably tied together by shared meaning.
That's how I felt one Summer day when I was hit with an unexpected job offer.
I was contacted by a corporate job recruiter, "I have a promising opportunity that fits your skill set perfectly. I was hoping you could come in for an interview."
It wasn't until I got to the end of the email that I noticed the business name. I was being recruited for a marketing position by one of the world's largest cigarette corporations.
One week later, I found myself sitting inside a conference room across from a Marketing Executive with perfectly slicked hair. I was not a smoker, but I could have used a cigarette at that moment.
One by one, he shot questions at me like bullets. "Is this a job interview or a firing squad?" I thought.
After 60 minutes of answering questions, I was exhausted—but still alive.
The conversation switched from interview to sales pitch. The Marketing Executives stood up and spoke with pride about the achievements of his team. "This company is like a ladder," he said. "If you play your cards right, you can reach the top. But sacrifices must be made. If your allegiance is strong, you can have it all."
The Marketing Executive sat down with a sinister grin. It was time to leave. I shook hands with the Marketing Executive and left the building gasping for air. I had a lot to think about.
As I hailed a cab to go home, my ego started talking, "This is an awesome opportunity. With a job like that, I wouldn't have to worry about money anymore. This would be a huge step for my career. Sure, the vibe in that office was not good. But that's business. You know what feels good? Money and power. Who cares if I sell cigarettes? If I want to get ahead in life, I need to stop worrying about doing the right thing."
"Slow down," I heard my higher self say. "Why are you so worried about money? You are forgetting the fundamental purpose of your career. Real success has nothing to do with outward achievement. Profit without purpose is meaningless and short-lived. You can strong-arm your way to money and power, but if your actions have no purpose, it's all a masquerade. Real success is a result of living your authentic truth. Before you take this job, ask yourself—am I being driven by the appearance of success or am I following my higher purpose?"
Following our higher purpose is the single most important choice of our career.
Here's the thing. The Marketing Executive was right. "You can have it all," he told me. And he was right.
In fact, there is more than one way to have it all.
There are two. Let me explain.
There are two roads in front of us. Both roads require our full commitment, dedication and trust. The road we choose will have a ripple effect across our lives, affecting our happiness, confidence relationships and (most importantly) our ability to have a good night's sleep.
Here's the deal—society is making us an offer. If we accept it, we'll be taken care of.
The offer? We are simply asked to fit in, follow the rules and work relentlessly to uphold the status quo. If our allegiance is strong, our material needs will be met and even exceeded. The catch? We need to give up everything else—including our dreams, passions and humanity.
But there is another offer on the table.
Again, we have to give up a lot. This offer requires us to totally eradicate the desires and demands of our ego. This includes sacrificing our worries and fears about money (which often becomes a comfortable state of mind, like a crutch). As part of this deal, we must respond to every event with unconditional love, knowing this attitude will create space for the correct events to unfold.
In other words, we can achieve the desires of our ego, as long as we agree to stop dreaming. Or, we can watch our dreams manifest into reality, as long as we agree to give up everything our ego is holding onto. This is the single most important choice of our career.
All things come to light.
"Hide nothing, for time, which sees all and hears all, exposes all." ~ Sophocles
I was at the crossroads.
On one hand, my ego was telling me to take the money. On the other hand, my higher self was telling me that all the money in the world was not worth the sacrifice of my personal purpose.
It was only a job, but it felt like more. It felt like I was choosing a trajectory that would define my future. The money was enticing, but was it worth the emotional baggage?
I didn't take the job. I didn't even call them back.
Did I need the money? You bet. But more than money, what I needed was peace of mind.
If I followed my purpose, I knew the money would eventually come. So I went back to work at my same job, but with a renewed sense of pride. From that point on, I understood the value of my personal vision. It's a light that guided me to bigger and better things, and continues to guide me today. I still don't have it all. But it feels like I do.
~
Relephant Read:
Author: James McCrae
Editor: Ashleigh Hitchcock
Photo: courtesy of author