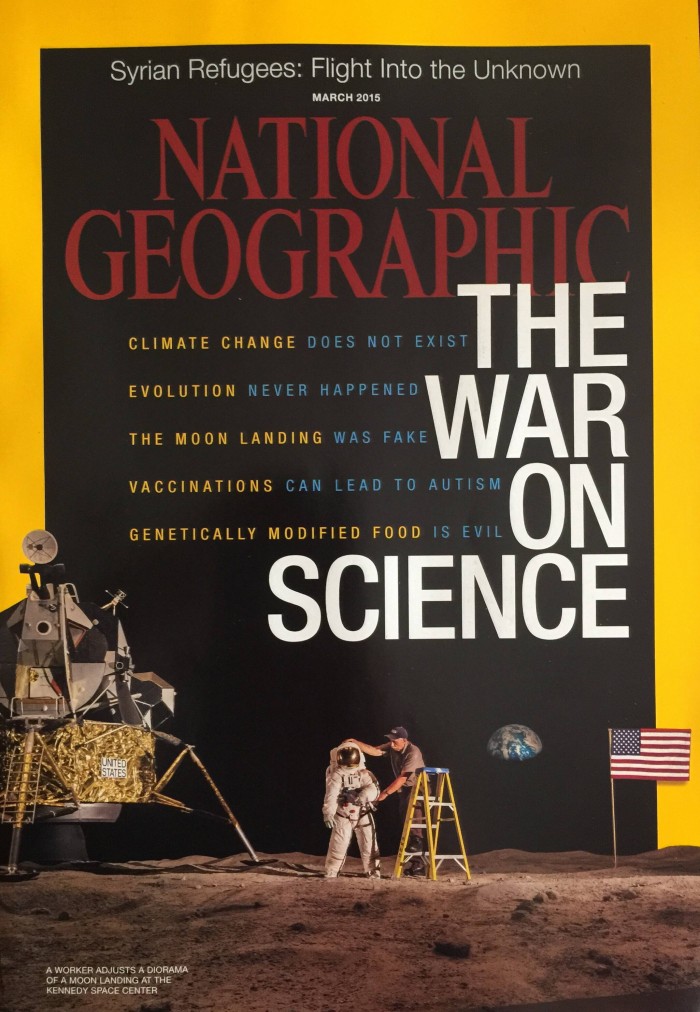 "The latest cover of National Geographic. Thank you NatGeo, thank you." (i.imgur.com)
Vaccinations are great. GMOs are great. National Geographic pisses off 50% of elephant readers? Good on them: mindful discussion & open minded learning is the mission of elephant.
A different perspective on fluoride. More: The pros and cons of fluoride.
One note: our problem here at elephant with gmos isn't gmos…it's the patenting of food (a basic human need) and not testing them thoroughly before releasing them. Read up on Monsanto.
Article for those interested.