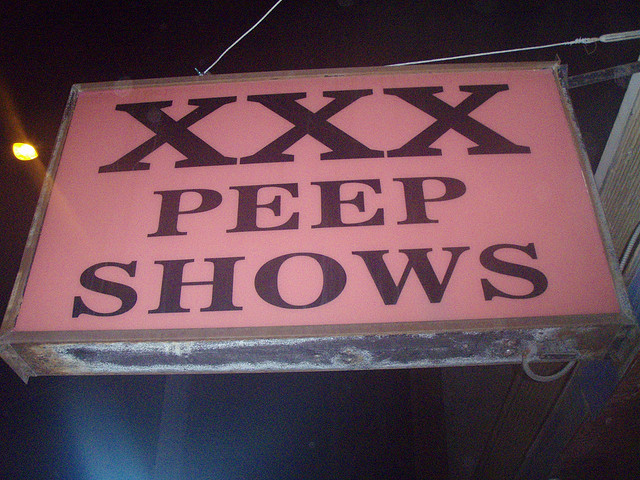 *Editor's Note: Elephant Journal articles represent the personal opinion, view or experience of the authors, and can not reflect Elephant Journal as a whole. Disagree with an Op-Ed or opinion? We're happy to share your experience here. 
~
Dear Elephants,
Welcome to this week's Ask Me Anything, where no question is out of bounds! To submit questions for next week, please email me at [email protected].
I look forward to hearing from you!
Dear Erica,
I've been with my boyfriend for a year and 10 months now.
Deep down, I know he is a good person, but his upbringing and the circumstances he grew up in affected him deeply—mentally, emotionally,and physically. He was molested by his female cousin when he was eight (she took his virginity), did not have a father figure growing up, and is illegal in the U.S. because he was brought here as a young child.
We have been on and off for many months now, but we did move pretty fast (we moved in together after a year of being together).
I have a major issue that I feel could be a deal breaker: he watches porn quite often.
While he doesn't always masturbate while doing so, he will watch it while at work (he is a massage therapist, so he has his own private room) and/or send it to his e-mail if he likes the video to watch for later. I have told him that I am okay with him watching it because many people do it, as long as he is masturbating while doing it at home and not at work.
He does not have a high sex drive at all. He usually wants to have sex only once a week and I think I have a higher libido than most women, so this causes an issue between us.
I feel like his past, the fact that he has genital herpes,and his inability to move on in his education and career (because of his status) affect his feelings of masculinity, confidence, and lowers his sex drive.
I've been trying to deal with this for a long time and have been trying to prevent it from making me feel insecure and unloved. It causes resentment, negatively affects the way I treat him, and causes a deep hurt in me.
Am I being selfish to want to leave him? Or should I stay because we all have our vices?
Thanks for your help.
~ Deal Breaker?
Dear Deal Breaker,
It is not the porn per se that is the problem here, but the disparity between each person's feelings about it.
This is a challenging subject because men frequently regard porn as being a lot more innocuous than women do. Women often feel hurt or rejected by their men watching porn, whereas many men see it as a natural and harmless. The trick is to find some middle ground where everyone feels heard and respected.
In your case, there are several issues in play. Your boyfriend's traumatic past and frustrating present, which certainly affects his sexuality now, your mismatched sex drives, and the fact that he watches porn in a way that makes you feel resentful and hurt.
I am not sure why you say you're okay with his watching porn "as long as he is masturbating," but that still is not the point. The point is, his behavior is causing you pain and discomfort, and despite communicating this to him, it continues unabated.
For me, the porn wouldn't be a deal breaker, but your boyfriend's unwillingness to work with you toward better sexual health might be. Nothing justifies a partner's willingness to act in a way that is obviously so injurious.
*
Dear Erica,
I have a group of friends that I don't get along with well. Basically, we have nothing in common.
They like to gossip, which I hate, always want go out with "just the girls" which is never fun because all they do is complain about their husbands and their lives, and they all talk about each other behind their backs. It's draining and depressing.
We met through our children—all our kids are roughly the same age—and at the time it was great to have some connections with other moms, but now I feel like these friendships have run their course.
How do I disengage from this group without hurting anyone's feelings?
~ Unfriendly
Dear Unfriendly,
Friendships can run their course as we age and our life circumstances change, and we are left feeling obligated to spend time with people we don't particularly enjoy anymore.
Chances are, if you are alienated from this group, they are alienated from you, too. Simply politely decline any invitations they proffer and over time, they'll get the hint.
Don't feel guilty about making a decision to honor your needs, and always be pleasant and respectful if you encounter any of these women. Based on their past behavior, they will likely badmouth and gossip about you, but because you don't esteem them very highly it should be of no concern.
Relephant: 
Author: Erica Leibrandt

Editor: Renée Picard
Image: Anthony Easton at Flickr