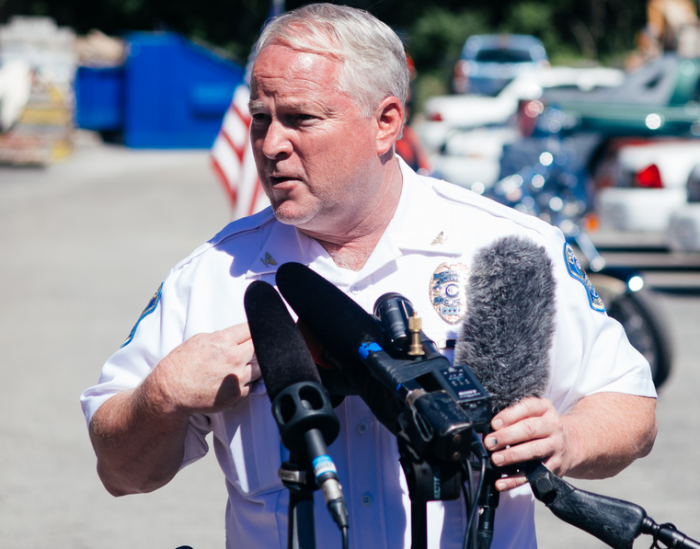 Two police officers were shot in Ferguson this morning (March 12) after a night of reportedly peaceful protests.
Video via Kerry Picket on Youtube: 
Both officers are in serious condition but expected to live.
The shots occurred hours after a Wednesday, March 11, announcement that Ferguson police chief Thomas Jackson announced that he was stepping down after pressure from protesters and confirmation from the justice department concluded that the shooting of Michael Brown in late August was racially biased.
This is the third resignation this week. Ferguson City Manager, John Shaw, resigned on Tuesday, 10 March and Municipal Judge Ronald Brockmeyer, who gave up his seat on Monday, 09 March.
Earlier this week a Missouri Court assigned a state judge to handle Ferguson cases.
Earlier Relephant articles on Ferguson: 
Editors: Renee Picard / Ashleigh Hitchcock
Image: Wiki Commons