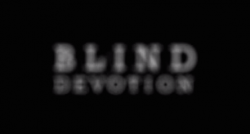 "My girlfriend is blind. She just showed this to me and it hit me so hard." (youtube.com)
"What you should be scared of is diabetes. Diabetes is the number 1 cause of working age adults having irreversible vision loss. If you have diabetes, keep your glucose under control and see an eye doctor every year."
Empathy is getting to know, and naturally feeling one's basic goodness connect with another's circumstances. It's called the most powerful emotion for those wishing to live a happy, cheerful, fulfilled life.
This short film engenders empathy:
Jubilee Project is excited to share "Blind Devotion", the second in a series of two short films about unconditional love, in partnership with Pastor Francis Chan and his latest book "You and Me Forever".
"You and Me Forever" was written by Francis and his wife Lisa on marriage in the light of eternity. Today, 100% of all proceeds from book sales go towards fighting poverty in Africa – projects like building a safe haven village for young women rescued out of prostitution.
There will also be a "You and Me Forever" book mobile app in the App Store & Google Play soon, where "Blind Devotion" will also be available for viewing. In the meantime, the physical book can be purchased athttp://bit.ly/1G8Qbnu.