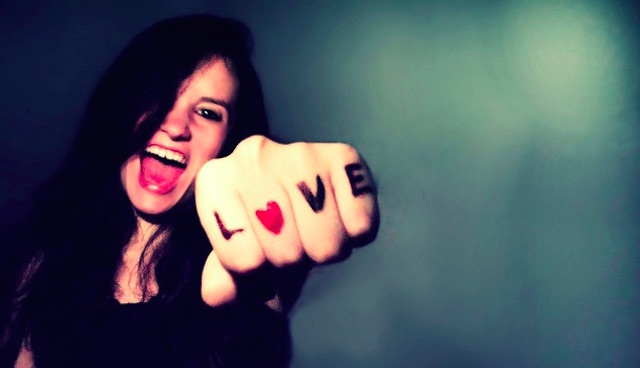 What if a ballot initiative, that encouraged compassion, became a law?
It's on its way to happening with the Intolerant Jackass Act in California.
The Intolerant Jackass Act is a response to attorney, Matt McLaughlin's, recent ballot initiative called the Sodomite Suppression Act in which he wants to allow for death "by bullets to the head or by any other convenient method" if there is sexual gratification between people of the same gender.
And there's more to the ballot, but it's not worth repeating because the haters are gonna hate.
It makes me want to throw up, that an educated man can truly want to inflict physical harm/death upon another person because of their choice of loving (especially in California!).
Yet his ballot initiative is continuing its path along the direct democracy road in California even with these following words (okay, I'll share them and let you decide):
b) Seeing that it is better that offenders should die rather than that all of us should be killed by God's just wrath against us for the folly of tolerating-wickedness in our midst, the People of California wisely command, in the fear of God, that any person who willingly touches another person of the same gender for purposes of sexual gratification be put to death by bullets to the head or by any other convenient method.
Wow.
Yep, wow!
Here's the link to the entirety of the Sodomite Suppression Act. There's only a day left to submit comments about the initiative.
Yet thankfully we have a real life Superwoman, Charlotte Laws ,who created the proposed Intolerant Jackass Act to mock McLaughlin's initiative.
Here is the core part of Laws' initiative:
c) Any person, herein known as an "Intolerant Jackass," who brings forth a ballot measure that suggests the killing of gays and/or lesbians, whether this measure is called the Sodomite Suppression Act or is known by some other name, shall be required to attend sensitivity training for at least three hours per month for 12 consecutive months. In addition, the offender or "Intolerant Jackass" must donate $5000 to a pro-gay or pro-lesbian organization.
Law's initiative is a fantastic way to interrupt a potentially dangerous ballot initiative.
Although, I think the sensitivity training should be for more than three hours a month and upping the donation to at least $50,000 may make people like McLaughlin rethink their actions. Her idea to encourage compassionate dialogue is a brilliant response to such a violent initiative.
So stayed tuned, it's going to be a wild journey to see if either of these initiatives will become a law, but it is the Left Coast after all.
"Do we have to worry about who's gay and who's straight? Can't we just love everybody and judge them by the car they drive?" ~ Ellen DeGeneres
Love, baby, love!
That's what matters, right?
~~
Relephant Read:
~
Author: Jes Wright
Editor: Asheigh Hitchcock
Photo:  Juliana Coutinho/Flickr
~
Facebook is in talks with major corporate media about pulling their content into FB, leaving other sites to wither or pay up if we want to connect with you, our readers. Want to stay connected before the curtain drops? Sign up for our curated, quality newsletters below.