>> Read Part II, here.
Can a business be both human & professional?
Elephant is growing. While we make 1/40th the money of our competitors, because we aren't advertising-focused, we spend 95% of our income on basics, including staff salaries. And we've just hired two more editors to do more and better fun work for you, thanks to your $1/month subscriptions.
But I didn't get into this "business," if you can call journalism a business in this day and age, to be a boss. I don't enjoy it. I'm not good at it. I'm good at inspiring, and offering some of the dignified and meaningful forms (bowing, listening, being genuine) I learned from my Buddhist community—but I'm no good at running a staff or HR. So, that is to say, we're hiring. We're looking for someone experienced in running a mission-driven media operation.
This past week, we went to LA to report on the Natural Products Expo, as I have done for many years. I love it there: it's the coming together of green and business—these are the entrepreneurs who, if successful in growing while maintaining integrity, will change our planet for the happier and wholesomer. You can see my video coverage here (excellent fun new videos via Meredith, with Rachel and Lindsey producing).
But as the Expo went on, we all grew increasingly sleep-deprived, and it's safe to say the wheels came off the bus. WIth not enough time for communication, briefings, sleep or getting our work done, our staff culture—normally friendly, fun, hard-working—turned to sulky recrimination. It was hard on me, and Mer, and Emma, and all of us.
So today, we had an all-team meeting about what we could learn going forward. And beyond hiring a "sergeant" to connect vision (leadership) with actual accomplishment (team), I belatedly realized the importance of respecting schedule.
You know, I called my mom. Confused as a leader, I called her for advice. She studied extensively with Trungpa Rinpoche, a Buddhist meditation master. And she reminded me that while I am generous to staff (her words), I need to also respect schedule for their sakes as well as ours. Historically, we have a schedule of course, but we also prioritize freedom. But from here on out we are putting more communication on the calendar, and I have promised to include more time with my team on my daily calendar.
And so a business grows, adapts, and hopes to retain its sense of family or team or friendship while maintaining professional accomplishment and respect. None of us want to work in the sort of Office we've seen on TV (which, in real life, tends to be less funny). None of us want a cubicle-shaped heart. But corporations, like militaries or baseball teams or drama troupes, are fundamentally just systems of communication for human beings.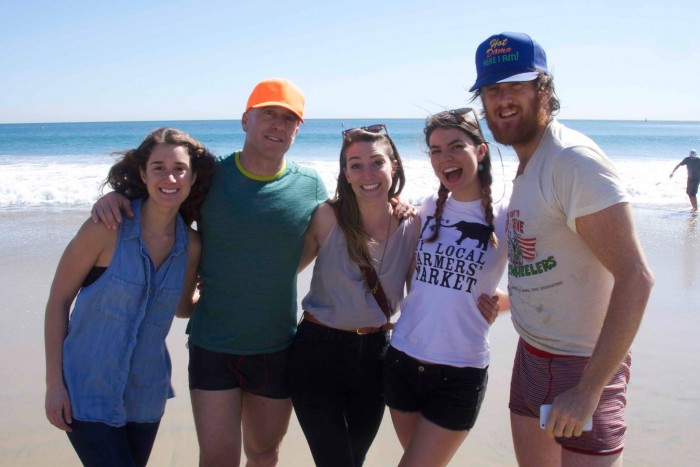 So it's been tough. But we'll get through this if we can retain our sense of humor and a healthy distrust of the rules laid down around us, as Trungpa Rinpoche once said. And we'll get through this so that we can be of benefit to you, and our planet, because it's more fun than the alternative.
Want to support a community devoted to real talk? Subscribe for a buck a month. Or, just keep reading free—either way, thanks.
Yours in the Vision of an Enlightened Society,
Waylon Lewis
Editor-in-Chief: elephant journal; host: Walk the Talk Show
Readership has reached: 17.7 million sessions a month.
>> Read Part II, here.