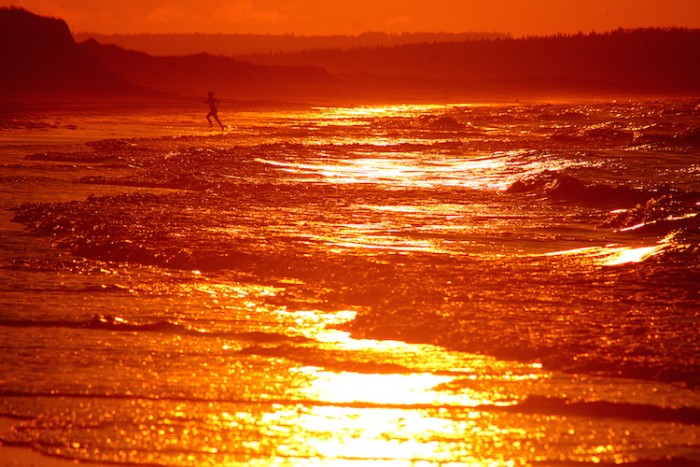 Sometimes it seems we could make love
Through a wall of ice ten thousand miles thick
By simply tapping our heads on the surface.
Sometimes it seems we could tear away
The screen of the universe and touch
The silence from which all things came.
Take out my tongue and break my fingers,
Throw me in a dungeon beneath the sea,
The truth will be written in islands of lava.
Tear out my heart and smash my eardrums,
Erase my memory and rewrite my name,
This love will somehow find a way to your heart.
The sky is quivering in naked silence.
The stars are shivering with wounded delight.
The earth is trembling in quiet exultation.
Now is the moment the symphony breaks,
And all the bit players come onto the stage,
For one grand finale, where all things are born.
Now is the moment we dance in the rain,
And shout our love from the edge,
Before all things are swept to the void.
Relephant:
Author: Theo Horesh

Editor: Travis May

Photo: Martin Cathrae/Flickr