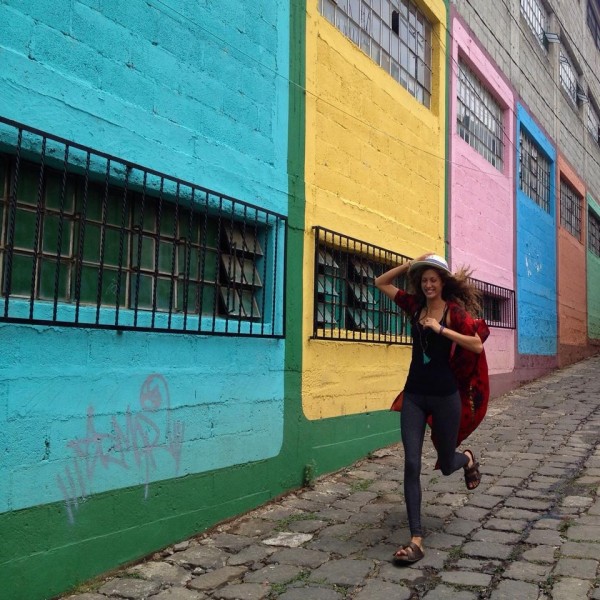 At my funeral there will be sunflowers, yellow and heavy with joy.
I wish guests to wear white, and come barefoot.
I want Bluebird by Charles Bukowski read and good scotch—not necessarily expensive scotch, but scotch some may keep on a shelf, collecting dust, waiting for the perfect moment to breathe—if you're into that sort of thing.
I would want a maximum of twenty minutes to be sad.
The rest should be laughter and joy and, "She lived like she fucking meant it."
It haunts my brain to think of being buried in an expensive box and driven around in some black car.
To rot away, and be kept from breaking down with the living.
I will expect nothing less than to be scattered amongst mountains composed of red earth, waterfalls, rivers with colorful rocks at their feet—places that have breathed life into my young bones.
There should be rich Guatemalan chocolate and Costa Rican coffee and violin and then wild, ferociously joyful dancing by all that I knew and loved.
And If there are tears, I wish them to fall like rain upon the earth to wash away the love seeping from hearts and cradle any pain my absence may strain.
And before all of that, I plan on living to be ninety-nine and waking up in a hurry, at three a.m. on my death bed to jot a line down with my pen.
~
Relephant Link:
~
Author: Janne Robinson
Editor: Emma Ruffin
Photo: Author's Own
~
Facebook is in talks with major corporate media about pulling their content into FB, leaving other sites to wither or pay up if we want to connect with you, our readers. Want to stay connected before the curtain drops? Sign up for our curated, quality newsletters below.