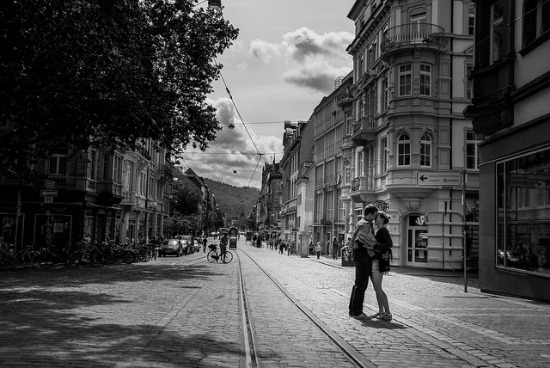 I'll Settle for You.
"What's so wrong with settling?" he asks me one day.
"It sounds comfortable,
the right fit, like settling down for a nap, like you and me."
And I had to pause and think for a minute.
Don't settle, they all say.
But what does it really mean?
My love is deep and passionate
comfortable as sunday bed and as warm
but there's days I have to plunge myself out of that bed
and jump into a cold river to shake things up a bit.
Love's like that. Especially if you choose to stay for the duration.
No guarantees, sometimes all turmoil and full of stormy moods
confusion and mistakes to be smoothed over, kinks worked out.
It's not being consumed by joy, haunted by romance
it isn't measured out in texts-per-day or flowers-per-month.
It's messy and it's true. Lovely and challenging.
A lot of the time it's safe and easy. It's home.
I guess what I'm trying to say is that if this is settling,
I'll settle for you.
Relephant Reads: 
Author: Keeley Milne
Editor: Catherine Monkman
Photo Credit: Jaime_GC/Flickr,Phil Edmondson/Flickr