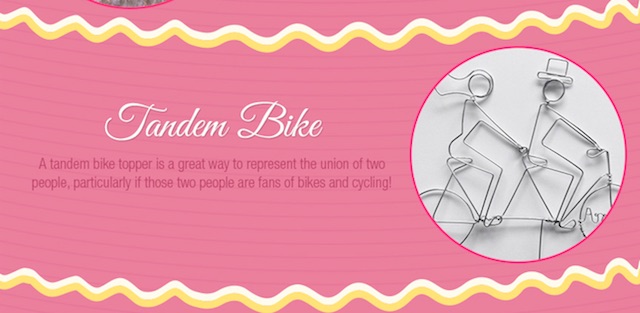 Couples today are looking for something a little different when it comes to their wedding day desert.
The idea of the traditional wedding cake is outdated for some couples, instead they are considering more contemporary solutions. Towers of macaroons, a cupcake wedding cake and even cheese wedding cakes are becoming popular.
These types of wedding cakes offer many benefits to the wedding couple; not only do they help cut costs, they can be easily assembled without assistance and also can make a statement.
For example, a cheese wedding cake can be effectively constructed by the couple themselves, saving money as well as giving them the opportunity to add a bit of personal character to the cake. In addition, a macaroon tower is a great way to highlight the color theme of the wedding and cuts out the need for the desert to be served—guests can pick and choose as they wish.
It is clear that alternative wedding cakes definitely allow for more diversity in a wedding.
That's not to say that the traditional wedding cake is old hat, it will continue to take the place of pride in wedding venues around the world. For many, it is still a crucial wedding symbol and it is likely to remain this way for certain couples.
However, for those who are brave enough to break the rules, there is definitely no shortage of options for alternative wedding cakes.
~
Relephant:
~
Author: Peter and Tegwyn Edwards
Editor: Ashleigh Hitchcock
Photo: Courtesy of Peter Edwards Photos 
~
Facebook is in talks with major corporate media about pulling their content into FB, leaving other sites to wither or pay up if we want to connect with you, our readers. Want to stay connected before the curtain drops? Sign up for our curated, quality newsletters below.