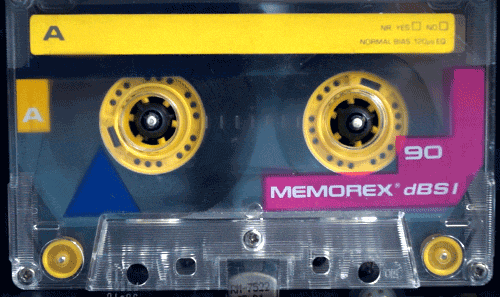 I am a child of the 80s.
I grew up watching MTV with my big sis (back when MTV actually played music videos!) She was way into Duran Duran, and I had posters of Cyndi Lauper and Boy George on my walls.
I have a special place in my heart for 80s nostalgia, but what I love the most is the music.
Granted some of it was bad, but conversely, some of it was really good! Don't believe me? Send me a Memorex and I'll make you a mix-tape…
I mean, New Wave music was something we could dance to! Really dance—shake our asses, sweat and set our hearts free—Billy Idol "Dancin' with Myself" style.
I still love a good, dance-y 80s jam, and I came across one today as I was scrolling through my Facebook newsfeed… a friend posted a YouTube video of the song "Electricty" by OMD.
OMD, or Orchestral Maneuvers in the Dark, are an English new wave, synth-pop group.
You may remember their song "If You Leave," which played during the classic prom scene at the end of Pretty In Pink (when Molly Ringwald shows up for prom alone, but good 'ol Ducky Dale is there, ready to escort her in).
OMD had a handful of synthy, booty-shakin' jams (ahem, "Enola Gay"), but "Electricity" was actually their debut single.
Now between being a kid growing up in the 80s, and later being a young adult who'd dance her ass off at "Flashback 80s" clubs, I must have heard the song about zillion times. However, I never really heard what the song was about.
But today, when my friend posted the song on Facebook, he posted the lyrics along with it:
Our one source of energy
The ultimate discovery
Electric blue for me
Never more to be free
Electricity
Nuclear and HEP
Carbon fuels from the sea
Wasted electricity
Our one source of energy
Electricity
All we need to live today
A gift for man to throw away
The chance to change has nearly gone
The alternative is only one
The final source of energy
Solar electricity
Electricity
Electricity
Electricity
Electricity
Electricity
E . . .
I took pause, reading the words over again, with my mind slightly blown—this song is about being green, in terms of energy.
Back in the 80s, these English dudes making synth-pop were singing about carbon fuels, people being wasteful and how we need to find a more sustainable source of energy, like solar.
Music critic Dave Thompson from AllMusic has said, regarding the song:
"Far from a celebration of the power of our power sources, the lyrics drive home the need for a renewable energy source, some alternative to the fossil fuels we're permanently expending by the second, and a future of abundant electricity free from environmental depletion."
This is definitely one of the coolest bits of 80s trivia I've come to glean!
I love that one of my favorite dance songs touches on a topic that's still relevant today (even if it did take me over 20 years to understand the greater meaning behind the song!)
We need to collectively be more active in protecting this precious planet that we live on. To do that we must seek out more sustainable ways of producing and utilizing energy.
Back in the 1980s, the idea of utilizing solar energy instead of fossil fuels probably sounded a lot less plausible than it does now, yet these OMD guys still realized the importance of addressing this issue.
25 years later, more people are becoming aware of the situation, and we've made leaps and bounds in terms of seeking out sources of renewable energy. Hopefully this trajectory will continue and we can eventually move away from using fossil fuels as our primary source of energy.
OMD's "Electricity" is not simply a fantastic 80s song that we can still dance our asses off to—it's a song that makes a statement about something important.
That is pretty freakin' rad.
Relephant Reads:
Author: Yoli Ramazzina

Editor: Catherine Monkman

Photo: Flickr/Ludovic Hirlimann & Imgur