Maickel Melamed will be running the Boston Marathon.
The question is not who, really, but how do we choose to be in the world?
"When you give it all, you feel real peace inside. I do these marathons for the children of the world, to inspire them to fulfill their dreams despite struggles and challenges with great effort anything is possible.  I do these marathons to show people that we can all treat each other with dignity, and that by acting on our dreams we can make this world a better place." ~ Maickel Melamed
This next Monday April 20th, Maickel Melamed will be running the Boston Marathon. This will be his 5th world marathon in four years and the last one of his intention to run five world marathons to inspire people to pursuit their dreams and become their full potential despite their limitations, circumstances and challenges.
Maickel Melamed is a Peace advocate, Goodwill Ambassador for the United Nations in Venezuela, founder of "Somos Posible" ("We are Possible"), "Proyecto Vamos" (Project Let's Go), a platform for people to gather support and community along the way in their pursuit of their dreams and "Paz con Todo" ("Full Peace"), a project to move people to perform acts of peace in their everyday lives that have the potential to lead humanity into new possibilities of peace.
Maickel's journey has been one of many struggles and challenges.
He was born in Caracas, Venezuela with the umbilical cord wrapped around his neck, which deprived him of oxygen and the damage to his nervous system led doctors to eventually diagnose him with myopathy (a rare muscular disorder).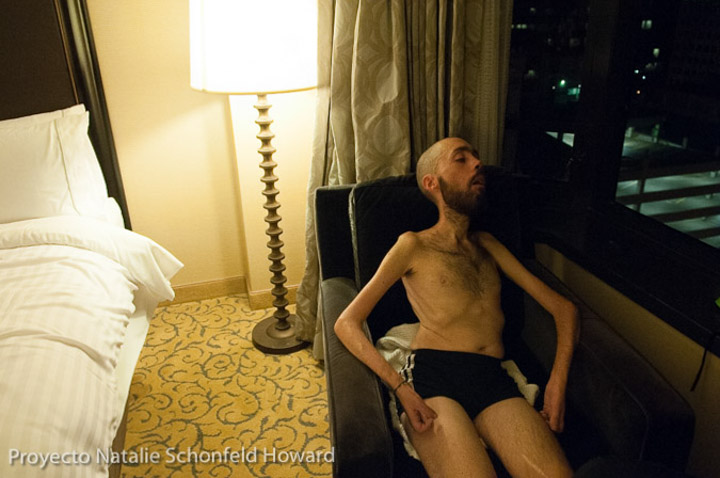 He was not supposed to live a week, he was not supposed to walk, he was not supposed to talk. He was not supposed to climb a mountain, yet he summited Pico Bolivar, the tallest mountain in the Venezuelan Andes. He was not supposed to do so many things, but he has done them all and turned every no into a yes, into a journey through the self into the world.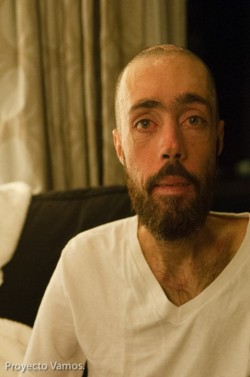 Maickel has found his personal challenge to be the medium that carries his message loud and clear. He has made it a priority to live his dreams, to inspire others to pursuit their dreams and to awaken our golden hearts to a world full of possibility, love, and peace.
His purpose in life is to "help others to be better than they think they can be."
Maickel's transformation of his suffering into one of this greatest strengths has inspired thousands of people. He often says he came to a point in his life where it was clear to him he had to make a choice: he could continue to be and feel different, separate, alone or he could become a curiosity and follow his heart and offer it to the world.
He chose how to be in the world by connecting with the world rather than be separate from it.
He chose to create community, to inspire, to be the change, to be a movement, a force. He chose to be a part of the world's shift towards creating peace, both personal and global.
Maickel set himself to do what seems impossible: to complete five world marathons.
To inspire people to make their dreams happen, to go through their limited beliefs and find their own voice of truth for the betterment of humanity, for their personal happiness, for inner peace and world peace.
He dove into his shadow, into the depth of his despair and found his heart beat. Maickel found his intention, has committed to paying attention by bringing awareness and presence to everything he does, has chosen to dedicate himself to life, and has made of his life a prayer for peace.
Maickel ran his first World Marathon in New York in 2012, he then ran the Berlin Marathon in 2013, the Chicago Marathon in 2013, the Tokyo Marathon in 2014, and next week: Monday April 20th, 2015—he will be running Boston.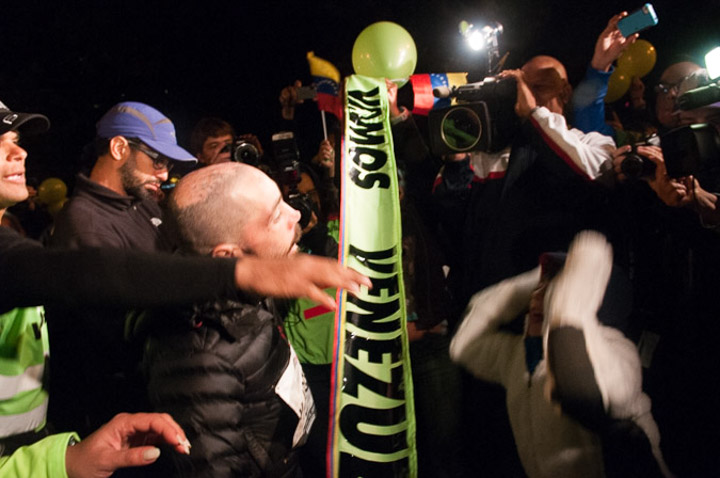 So I ask you, the question and the inspiration that Maickel has brought into my life, how do we become? How do we choose to be in the world? How do we become our own prayer for peace?
"Nothing is too great, as to not give it a try" ~ Maickel Melamed.
There will be live updates as he runs the Marathon. Follow Maickel on Instagram, Facebook, and Twitter. 
Relephant Read:
Author: Natalie Howard
Editor: Catherine Monkman
Photos: Natalie Schonfeld Howard