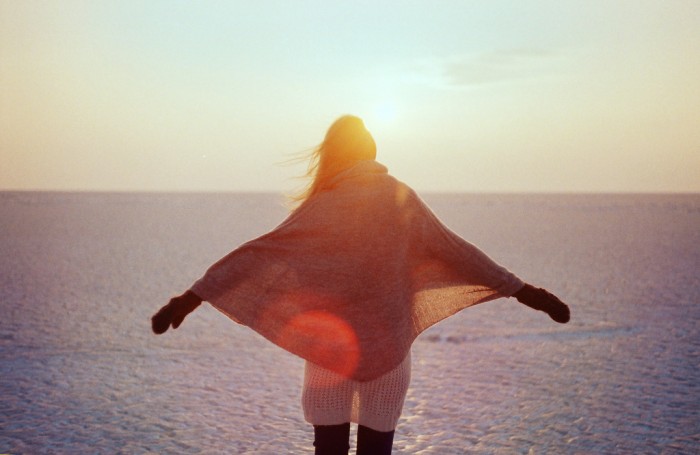 I hate being sick.
I would rather eat any number of unpalatable foods than come down with the flu. I would sooner abstain from every form of entertainment than suffer a cold for a week.
When I say anything is better than being sick, I really mean it.
And yet, incorrigible optimist that I am, I will always look for the positives. And being sick this past week, I (tried to) focus on those instead.
Yes, I feel like sh*t. However, that won't stop me from taking advantage of my situation in any way possible.
Doing these five things makes it almost okay:
1. Read.
When's the last time you read a book cover to cover?
A sick day is the perfect opportunity to remember what it feels like. Your stomach may be checked out, but you can still devour words. Curl up in the coziest spot in your house and indulge in the most denied and (in my opinion) best simple pleasure there is: reading.
2. Drink tea.
Peppermint, ginger, chamomile, chai, lemon…the list of herbs and infusions that boost your system goes on and on, and they are all delicious!
Drink tea slowly, deliberately and without the typical haste of a pre-work brew. Make an entire pot of tea for one, and savor it through the morning. Enjoy the double benefits of hydrating your body and nourishing your soul.
3. Nap.
I am terrible at napping…except for when I'm sick. There's nothing more healing, and delightful, than a serious siesta.
For once it is totally acceptable to call it a day at one o'clock. Stretch out and snooze the afternoon away. Sleep from nine at night to nine in the morning, and catch up on all the rest you've been missing (probably the reason you're sick in the first place!).
4. Communicate.
I may have lost my voice, but my fingers work just fine. Finding myself marooned in bed is the perfect opportunity to catch up on old correspondence.
Start at the bottom of your inbox, and work your way through those unanswered emails. Connecting to friends and loved ones in faraway places is a fantastic way to feel better—emotionally, at least. Plus, who doesn't love a bit of virtual empathy when they're feeling under the weather?
5. Take Baths.
How often do you treat yourself to a hot bath? (Answer: Not often enough.) Combined with that book and pot of tea, this is a truly delicious way to make yourself feel better when your health is at its worst.
Run a bath to the brim, and soak until your fingers turn to prunes. Toss in essential oils, and burn candles. Close your eyes, and for just a few minutes, disappear. Sounds exquisite, doesn't it?
So the next time you're sick and feeling like sh*t, try making the most of it.
And don't worry—you won't enjoy yourself too much. As great as these five "perks" are, being sick is bad enough that you won't be the least bit tempted to stay in bed longer than necessary.
In the meantime, though, there's no need to wallow when there are so many lovely ways to cope.
What would you add to this list?
Relephant Read:
Author: Toby Israel
Editor: Travis May

Photo: Mitya Ku at Flickr