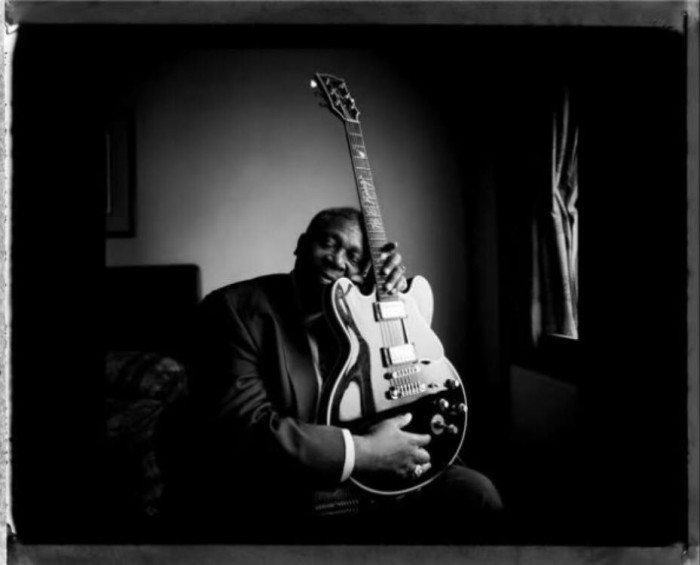 With his guitar, Lucille, by his side B.B. King spent his life turning our sad tears and the joyful smiles into beautiful melodies that will echo in our hearts long after he played his final song.
B. B. King was a man whose smile lit up a room—his lyrics and songs touched a part in our hearts that made us feel like we had just come home after a long day.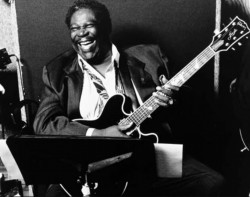 His songs are a sweltering summer night, cicadas, honeysuckle and a bottle of moonshine that our momma didn't hide before she went to bed. His melodies are a white cotton dress hugging tight with sweat against the curves of breasts as hips sway to the highs and lows of guitar solos.
His music is the epitome of love, life and the heartbreak in between.
B.B. King's voice is one that turns waves into our souls as we swirl our finger around our glass of southern bourbon on ice. His songs plead for truth, and the honor of beauty that can't be recognized with the eyes, but felt with the heart.
"Everybody wants to go to heaven, but no one want's to die to get there." ~ B.B. King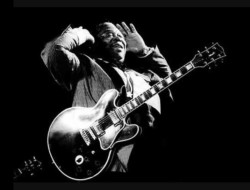 His awards and accomplishments, although great, aren't going to be his legacy.
His legacy is the inspiration he was to others, not just to other guitarists, and musicians, but to everyone that had the privilege of listening to him play.
He will live on in every moment that his songs touch.
The tear sliding down a lonesome cheek after a bitter breakup, the taste of desire upon the skin as lovers serenade each other with their lips, the feel of the breeze through our hair and the open road before us.
B.B. King was not just a musician, but he was a part of our lives.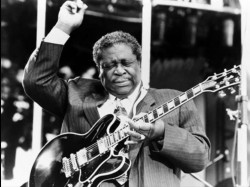 Just as some writers seem to be able to write the inner most thoughts of what most can't articulate, King was able to sing and play our heart songs. No matter how long he is gone, those melodies will continue to echo in the hearts of all those who loved him.
There's no doubt that heaven will now sound just a little bit sweeter.
"Oh, give me one more kiss darling, just before I go. Cause when I leave this time little girl. I won't be back no more."
~ B.B. King
~
Relephant Reads:
~
Author: Kate Rose
Editor: Ashleigh Hitchcock
Image: video still