Dean Potter slacklining while untethered at Taft Point, Yosemite [960×1440] (i.imgur.com)
"I'm just trying to be the best human animal that I can be." ~ Dean 
I read the news today oh boy…about a lucky man…
As many of his pals have noted, he died as he lived—his path was intimate with life on the edge, and death. It is sad, but it's also a human being living, and dying, exactly as he wanted to. How many of us can say that? He, like Honnold, and Steph, embrace life and death and talk openly about riding both.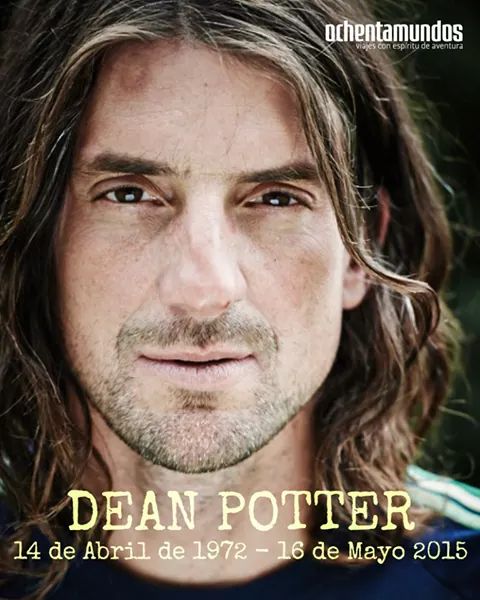 "Your big smile, enormous hands and huge spirit will be missed, Dean Potter." ~ Peter McBride
Dean Potter killed BASE jumping (supertopo.com) It's confirmed, via Climbing: "Dean Potter and a wingsuit flying partner have died after a BASE jump in Yosemite National Park went badly wrong. The two men are believed to have flown from Glacier Point."
Another article, that sums things up succinctly. 
Dean Potter free soloing Glacier Point at Yosemite National Park [1600×1200] (i.imgur.com)
"The fear of death follows from the fear of life. A man who lives fully is prepared to die at any time." ~
Mark Twain
For many of us, this comes as no surprise, at all. We all feared this was coming. He embraced life, and death, in every moment. But for all of us who knew him, it is still heart-wrenching.
Love to Whisper, glad you're okay.
I knew him off and on over the years, hosted him twice on Walk the Talk Show.
He was, to his credit, wide open about the danger he put himself in. He loved his life in a fun, quiet, wildly independent way. I always asked him, as I do with Alex Honnold, or others, about the danger he put his precious life into, again and again. I always wished he could or would find that edge in the present moment, through meditation, through riding the razor's edge of danger but not so insistently blowing past it. We wished he would stay with us. We all feared this moment would come. That knowledge makes this news no less sad.
I asked Dean about his urge to challenge himself in the face of life-threatening danger and fear, years ago:

Dean talks about death:

A favorite video of his:

Moonwalk from Reel Water Productions on Vimeo.
Love to you, Steph.