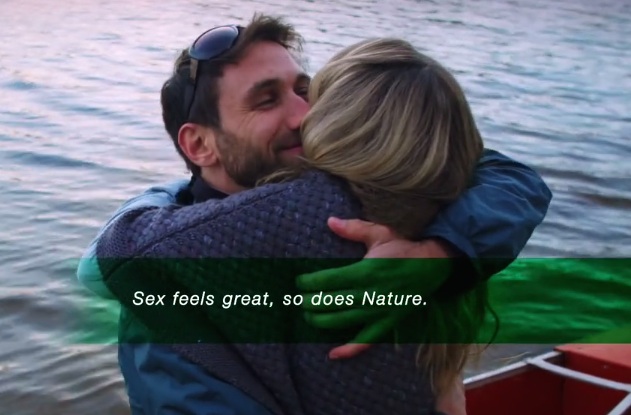 A dose of laughs and nature with funny commercials from NatureRx, based in Boulder, CO.
A collection of satire commercials in the style of Viagra and other brand name drug spots, NatureRx reminds us to take a break and spend some time outdoors for the benefit of both humans and nature together.
Statistics show that when we spend more time in Nature it can improve our health and happiness. Research shows that spending more time in nature can lead to better environmentally minded decision-making.
It makes sense: both the value we get from being out in nature, and the deep-seated biological connection we already have to the natural world around us. How many of our favorite photos or desktop pictures are of places or time spent in Nature? Nature can support mindfulness, more active living, and connect us to 99.9% of our evolutionary history.
With Climate Change and other environmental crises does Nature have a marketing problem?
What makes people care about nature?
Often the messages we get about nature in the media—polar bears, ice-caps, mass extinctions—are too impersonal, too overwhelming. NatureRx's spoof commercials and grassroots appeal tries to get back to the basic question of why anyone cares enough about nature to protect it or support it.
Many people care deeply about their own health or their happiness and well-being. Often they only need a little nudge (or in this case a few chuckles) to remember how connecting to nature can benefit yourself, your loved ones (especially kids) and how that connection to nature is vital to preserving the planet and securing our future as a species.  After all we humans are a part of nature and an expression of its brilliance.
Lets relearn how to connect to our most ancient roots.
Based in Boulder, CO (where according to NatureRx they invented Nature) NatureRx uses humor and comedy to tell that story and is developing more short film projects and other outreach efforts to use genuine entertainment to come at the conversation around the relationship between humans and nature in an all new way. Writer/Director, Justin Bogardus is an award-winning filmmaker, who began his career in NYC, making hard-hitting docs about wrongful convictions for Discovery and TurTv. But when he moved to Boulder and started his own production company, he launched the NatureRx series and has been thrilled with the critical and audience response.
How can I see these films? Are they on the web?
Justin will release the films on the web, but in the meantime is building the NatureRx brand, partnering with other like minded organizations and environmental non-profits, so NatureRx can not only entertain, but also support anyone who watches the film to find out more information and more resources about the benefits of getting outside.
Upcoming follow-up projects include, "NatureRx Kids" (another commercial spoof about the humor and genuine benefits for children especially to spend more time in nature) and NaturalezaRx (a whole new Spanish-speaking inspired commercial spoof about getting outside in Latin America).
Find the kickstarter for this project here.
~
Relephant Reads:
~
Author: Alexis de los Santos
Editors: Ashleigh Hitchcock /  Renée Picard
Image: flickr