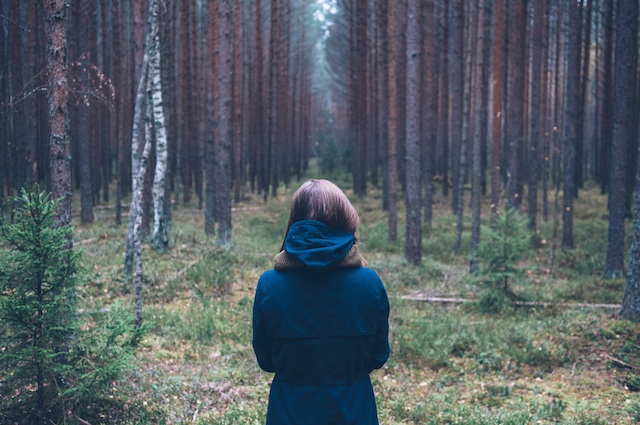 ~
~
I believe in signs from the Universe.
I also do healing work, so I know what I need to do when I'm feeling emotionally and physically drained.
I have been in a deep process of healing from what I consider to be one of the biggest traumas of my life.
I am a person who moves at lightning speed when I put my mind to a task. So when I decided I was going to "get over this" and heal, I went about that task with the gusto of a passionate Virgo.
But there are no timelines to healing from loss and grief. You move through it in phases and when the Universe decides you need a break, it gives you one.
And when it decides you're doing pretty well and moving forward, it hits you with some more grief to process. Because the Universe knows when you're ready for more—and that more entails the next level of healing.
I don't like dealing with grief. I'm tired of crying. I'm tired of feeling sad and lonely. I'm tired of reliving the trauma of what happened to me over and over again.
I'm from Jersey and Jersey girls are strong and pick their a*ses up off the ground without looking back. So when I start feeling the whispers of sadness creeping back into my everyday life, I shut it down so quickly, you'd barely know it was happening.
Except it's happening. There is no denying it's happening.
When I am lost and vulnerability is seeping in, I pray to "Spirit." I ask for direction and guidance when I need help. Because my gift of being able to hear Spirit's messages is strong, I no longer doubt the information I'm given.
"Be vulnerable," they said.
What? My response: "No."
I pulled myself out of meditation with Spirit and went about my day.
I talked to a close friend later that week. I told him I was feeling really off lately—exhausted, overwhelmed and sad. My body was shutting down again, the same way it did when I was diagnosed with Chronic Fatigue Syndrome years ago.
He said, "You really need to allow yourself to be vulnerable and open up again."
My response: "No."
Are these people kidding me? Don't they know what happens when I'm vulnerable?
I get hurt. I get broken open. I cry. Because the emotions I'm repressing are so intense, the only way to process them is to cry. And strong women don't cry when the world thinks they have moved on from their trauma.
One of my male friends was over one night and after watching me trying to balance my work, my writing, my coaching business and my kids for an entire weekend, he offered to just hold me. He said, "Let me give you some lovin' Momma. You need it."
My response: "No. I'm good."
Except I wasn't good.
I wanted him to hold me more than anything in the world, all night if he would.
But allowing a man to hold me would make me vulnerable and I wasn't ready. Mainly, I wasn't ready to reveal how much I needed to be held by someone.
Oprah once said that God speaks to us in whispers. If you don't pay attention to the whispers, it gets louder and louder, like getting thumped upside the head.
The whispers are always messages, and if you don't hear the message, the message turns into a problem. And if you don't handle the problem, the problem turns into a crisis.
Your life is speaking to you.
My fourth whisper came yesterday from another friend who works in the metaphysical realm. She told me that my Spirit is trying to speak to me. It's asking me to stop being brave and strong and it wants me to let go, let down, rant, wail, cry and let it out.
"Allow the emotion its day so it can move on through you," she said.
This time my response was different. I said, "Yes."
There is a pocket of pain that needs my attention. I acknowledge that I'm exhausted from trying to be strong when my body is crying out for expression of deep, deep rolling pain.
Even fighters in the boxing ring know when they've had too much. They know when it's time to go back to their corner and surrender. Sometimes they need time to just breathe and feel into the pain of the punches they've just taken before they can go back out fighting.
So today, I have committed to being vulnerable again.
I am going to allow myself to be held by others. I'm going to open my heart and reveal what's inside without trying to cover it up. I'm going to give myself permission to cry when I need to.
I may cry when you hold me. I may cry because you've just made the offer to support me in some way. I will definitely cry if you tell me I'm amazingly strong and I'm doing great things in the world now because of what I've been through. But I realize now that crying is the only way I can pass through this pain pocket and get to the other side of all that is awaiting me.

And that's a life where I get the privilege of giving back by helping to heal others.
~
Relephant:
~

Author: Dina Strada
Editor: Caitlin Oriel
Image: Jordan Sanchez/Unsplash