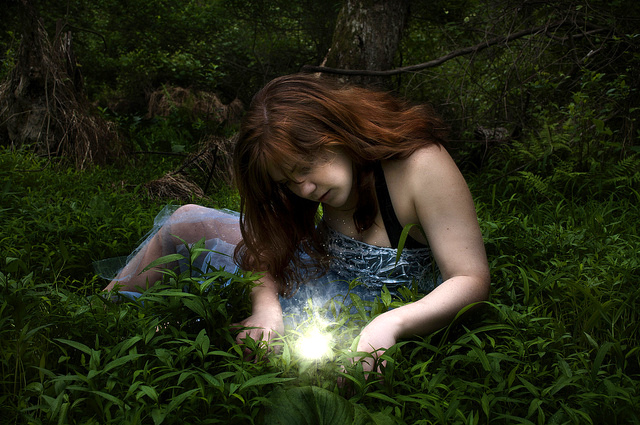 ~
~
"Forget them Wendy. Forget them all. Come with me where you'll never, never have to worry about grown up things again." ~ Peter Pan
To run away is merely to escape with ourselves, when the realness of the world is overwhelming.
Maybe we shouldn't always run—and, sometimes, we can't.
Or, sometimes, running away is the only choice we have.
Not that we really wish to escape every moment of adulthood, but because life is so damn scary sometimes and the second guesses choke in the back of our throats. We only consider the present moment, because anything else is just too much.
Too much life, too much pressure and too many chances for us, to foil it once and for all.
Because nothing tastes like "what if" more than the bitterness of regret.
We all know someone—hell, maybe we even are one—who struggles with running away at times.
Sometimes it takes every ounce of strength to keep our hearts anchored in this world of careers and deadlines—and not flying out into the starry night in search of Never Neverland.
It's hard doing this adult thing—and it seems no one is really talking about it.
This life is not easy—it's not easy being a grown up.
The worst part about being an adult is the consequences of our actions or inactions.
No matter how much we try digging our heads deep in the sand of ignorance, every single day we age.
We get a little older and the stakes get higher.
Are we closer to where we envisioned ourselves being?
Are our lives complete?
Have we somehow gotten lost?
Or have we been too scared to ever manifest what our hearts desire?
Sometimes I have wondered if I am doing this adult thing all wrong, because I still do love to run away.
I may not go far, or for long, but sometimes I need space and blaring silence to feel like I can breathe again—it's in these moments I feel Peter Pan next to me, encouraging me to fly.
He whispers sweet nothings in my ear and reminds me that no matter how old I get, I'll still be his sweet Wendy, sitting on my window ledge, wishing on stars and keeping an eye out for a boy who continually makes me believe in magic.
I sometimes feel like I teeter on the edge of staying in Never Neverland forever, subsequently missing out on life.
It would be easy for me to focus on my smile at the end of the day, and my children's arms around my neck—worn like shinning jewels, but I've forced myself to ask what kind of life I really want to have.
I love my life deeply—as is.
I am completely satisfied by my work and my heart is filled with love for everyone in it.
There is an immense joy in having a wonderful family and friends, who always have my back—sometimes I wonder what else could make it better.
While I know my life is pretty close to being on point for what I really want, it's not totally complete, yet.
I can't quite put my finger on what is lacking, but something tells me I am getting closer.
Sometimes the only way I can figure out where I want to be, is to leave where I am.
It is the struggle with knowing when to run away and when to stay.
There isn't a manual on how to live my life right, and while I know some may say that there is no beauty in running away from life—this time, my heart knows different.
To run away gives me the glorious solitude that I need to figure out life.
I don't have all the answers and I have never pretended to believe otherwise.
And while I know it's impossible to always make the right decisions, I need time to at least give it a helluva shot.
I need to give up adulting for a bit—to remember the way the wind feels when it lifts the hair from the back of my neck and stirs the embers within my soul.
I let myself forget about reality, frankly, and I revel in the days where my only thoughts are where I want to go, and how I should spend my day.
Even when I run— I still take my life and the questions that need answering with me.
And so it is, in those moments while I am safe in Neverland that my life begins to take shape—things just seem to have a way of becoming clearer when everything extraneous drops away.
Priorities shift like the dunes in the wind and the rising tides change our shores forever.
At one point, I tried to construct walls to hold back the changing seas, or keep the winds at bay—but then I also realized I kept life from being all that it was.
While I know that I will still sometimes run away—it's not necessarily because I am trying to escape, but because I am actually trying to better find my way.
I've learned and accepted that no matter how old I get, I will never be able to resist taking one more trip to Never Neverland with Peter Pan.
Because I know, that is really where the magic exists.
~
Relephant:
Author: Kate Rose
Editor: Ashleigh Hitchcock
Photo: flickr/Rachel Adams