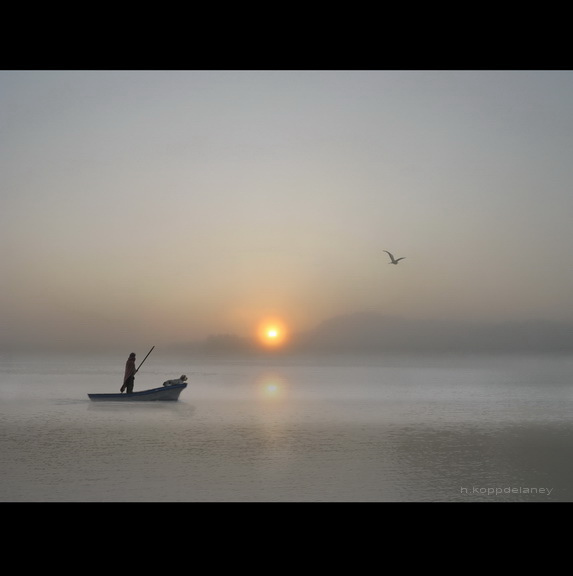 We think our spirit calls
are supposed to be like
giant street parades,
trumpets blaring
fanfare and carnivale queens,
"Here you are honeygirl!" We want them to say,"Finally! You'll listen. We've mapped out a game plan after all these years. This is what you're supposed to do…"
No no.
It doesn't work like that.
(At least not for me.)
It's more like trying to retrace your footprints on the beach
after water has washed them away a number of times.
Trouble is, you have to distinguish your own soles (souls) from the other seemingly millions of people who've walked these shores with you.
You will have to stop many times
And go back to where you started, realizing only a little too late
That you followed the sole (soul) of someone else's boot.
And then you have to slowly follow the subtle traces
of your path
Home.
It's very quiet—
No fanfare (hate to break it to ya),
Subtle bone whispers.
And the wind.
That's all you'll get.
They will redirect you when you're off course.
Time to stop waiting for the base drums to tell you what to do and who to be
and to start listening to what's there.
~
Relephant Read:
~
Author: Ebyan Zanini
Assistant Editor: Lindsay Carricarte / Editor: Toby Israel
Image: Hartwig HKD/Flickr
~