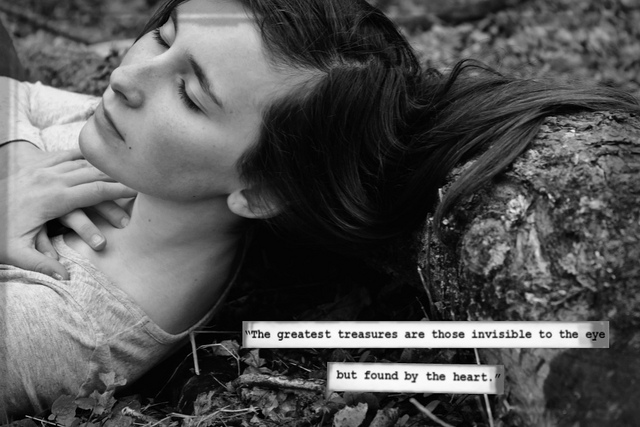 "Oh, tell me wise sir, Where are the treasures?  And the wise man replied, 'Wherever you find them.'" ~ Forrest Fenn
Forrest Fenn is an 84-year old treasure hunter who said, "The first treasure I ever found was a 17-year old girl who I caught in high school…about seven or eight years later we married." (Quotes in article are from the videos below.)
The story is a fairy tale as a man turns from rags to riches simply by following his heart and taking a few risks, Fenn explains, "I never went to college. I never went to business school. I never learned the rules that make businesses fail."
Fenn, who is also known as "The real Indiana Jones" is a writer, one of America's greatest collectors and an amateur digger, yet he has amassed a multi-million dollar fortune being totally self-taught.
Fenn , who explored Yellowstone National Park every summer as a rebellious teenager, "learning where the edge is," now wants others to experience the thrill of the chase. So he has set up his own hunt for other adventurers to get outside and hunt for treasure.
After being diagnosed with terminal cancer in 1988 he had the idea to bury a treasure chest and chose the location somewhere in the mountains north of Sante Fe, New Mexico. Fenn said it is in a location that he knows well, is very personal and is a special place to him. Originally, the plan was that Fenn was going to take his last dying breaths while next to the treasure so that those that came searching for would not only find the treasure but his body next to it.
However, as it took Fenn 20 years to pack the chest with treasure and put together the plan, Fenn jokingly explains that "getting well ruined the plan."
Rather than being forgotten once he passes, Fenn wants to ensure he has a legacy that lives on and that history remembers him, which is his reason for putting together this elaborate but grounding mountain-hiking adventure.
Fenn explains that although there are jewels, there is far more to be found, "It's such a visual sight, emeralds and rubies and diamonds and sapphires and gold and antiques and jade. If I was standing where the treasure chest is I'd see trees, I'd see mountains, I'd see animals, I'd smell wonderful smells of pine needles or pinon nuts, sagebrush. I know the chest is wet."
Rather than people uncovering a financial reward Fenn says of the hunt, "I think there a lot of people out looking for the treasure and when they get home they find out they found something better than treasure." Fenn's hope is that it will entice people to leave their homes and technology on a spiritual journey to venture out into the wild and taste the outdoors.
Overall, Fenn wants to show people that there are some things more important in life than financial rewards. He believes they will only discover this when they leave their homes with faith in their hearts and the time to uncover something far richer than gold.
"Searching for hidden treasures in the mountains is enjoyable. It brings families together, it promotes bonding and it gets kids off the streets, out of the game rooms and away from their texting machines. During rough economic times, it provides hopes and dreams where otherwise they might be lacking. It is both healthy and mind expanding. And it utilizes the great outside for the purpose it was intended. I have 14,442 emails that have told me those things."
Explaining further Fenn says, "I can give someone else the same thrills that I've had all of these years, to look for that chest. I think that idea is a stroke of genius. I just love the philosophy of that."
Also contained in the chest is an olive jar with a 20,000-word autobiography inside. The print is so tiny that a magnifying glass is required to read it.
Two of Fenn's most beloved pieces of jewellery were also placed into the 12th century, 10"x10"x6" chest. One is a turquoise bracelet and the other a Sinu Indian necklace adorned with exotic jewels.
The chest also holds hundreds of gold nuggets with two of them the size of hen's eggs, 265 American gold coins, 13th century middle-eastern gold coins, hundreds of rubies, two sapphires, eight emeralds and lots of diamonds. Fenn's aim is that people will receive a shock when they open it and that they "lean back and start laughing."
The treasure estimated at approximately three million dollars is still out there waiting to be found with Fenn's latest clue being, "it is wet."
Although Fenn's self published book, The Thrill of the Chase, that holds details of the clues is one of America's best selling books, Fenn donates all proceeds from the book to the Collected Works Bookstore & Coffeehouse, in Santa Fe.
Fenn published a sequel book that includes a map of the area surrounding the treasure, which shows the chest could be in the region that includes Wyoming, Colorado, New Mexico and Montana.
Fenn has said he is not sure if he wants the treasure, which is very personal to him, to be found in his lifetime or not as he likes the thought of people believing in something enough to leave their homes and search the unknown.
Fenn's plan reminds me of the The Alchemist by Paulo Coelho which is a magical story of a boy who followed his dreams to search for treasure. Despite heading out on a search for a financial reward, the boy discovers the greatest treasure was found within.
"I'm an adventurer, looking for treasure." ~ Paulo Coelho, The Alchemist
Here is the cryptic poem that holds clues to where Fenn's treasure lies:
As I have gone alone in there
And with my treasures bold,
I can keep my secret where,
And hint of riches new and old.
Begin it where warm waters halt
And take it in the canyon down,
Not far, but too far to walk.
Put in below the home of Brown.
From there it's no place for the meek,
The end is ever drawing nigh;
There'll be no paddle up your creek,
Just heavy loads and water high.
If you've been wise and found the blaze,
Look quickly down, your quest to cease,
But tarry scant with marvel gaze,
Just take the chest and go in peace.
So why is it that I must go
And leave my trove for all to seek?
The answers I already know,
I've done it tired, and now I'm weak.
So hear me all and listen good,
Your effort will be worth the cold.
If you are brave and in the wood
I give you title to the gold.
Relephant: 
~
Author: Alex Myles

Editor: Travis May

Photo: Flickr/Martinak15