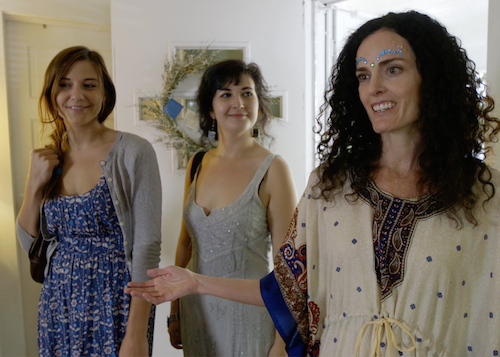 By now, most yogis, herbalists, doulas and the like are acquainted with the phenomenon known as vaginal steaming (also called yoni steaming).
Vaginal steaming is an ancient practice, which has recently gained some contemporary traction on the internet.
Put simply, herbs are added to boiled water, and the mixture is used to steam a lady's nether regions. Some fearless ladies are even organizing group steams. (It's true, I've seen the flyers!)
But for those who don't run in certain circles, the practice of steaming one's yoni can seem a little "out there." That's the case with Maeve, our character in the video below.
Check it out for some laughs, and who knows? You may be tempted to steam your own.
~
Maeve Joins a Womyn's Circle from Transplanting Series on Vimeo.
Maeve Joins a Womyn's Circle is part of a larger comedic web series, called Transplanting, based in the southern hippie mecca of Asheville, NC.
~
Relephant Read:
~
Author: Lea McLellan
Editor: Toby Israel
Photo: Author's Own
~