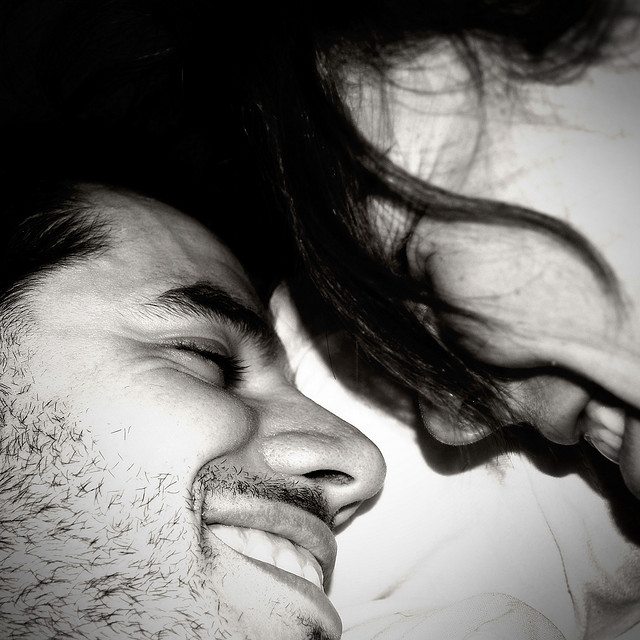 ~
~
"The greatest relationships are the ones you never expected to be in, the ones that sweep you off your feet and challenge every view you've ever had." ~ Unknown
Sometimes we just have to get out of our own damn way and realize—this is the love we deserve.
While our journey has led us meandering through the brambles thick with heartbreak, and a million varieties of this doesn't feel quite right—we are here now.
We are where everything we've ever wanted is within the silken reach of longing.
Because, this is the truth—and this darling, is the love that we so deserve.
It's a love that is steamed in rosewater and southern bourbon.
It's a love that has been there all along, but wasn't yet ripe for the picking.
This love we deserve is patient and kind—but it is also passionate and fiery, hot to the touch.
A love like this quite honestly is what everyone is looking for—but also one that most give up on before it can fully come into fruition.
It's not just good—but great.
And I know that it's hard sometimes to believe that it is real—but if it feels like it, and it sounds like it, then baby this time we just have to trust it.
It's love letters that break our heart into a million pieces of redemption tainted with the bitterness of what if.
This love has grown underneath the white oleanders on a clear night. It is sure footed and confident.
It's simply the love of best friends.
This kind of love is just as happy at a four star restaurant in lace and silk as it is in sweats and peanut butter and jellies in front of a roaring fire.
It's complete and utter understanding—not just for a moment, but for a lifetime.
This love baby—is one that we have to believe in.
It's never jealous or suspicious—because real love is trusting to the core.
It's not over protective—but simply that warm safe place that always seems to feel like home no matter how far our travels have taken us.
I know firsthand how much easier it is to dismiss this—to chase after the difficult and the turmoil, to wrap ourselves in dark dramas so that we don't ever have to consider what is lacking.
But darling, we've had enough lessons, now is the time for our sweet reward.
Because this time I can promise, if it seems too good to be true, it's not.
There is a reason fairytales exist.
And while maybe this is a storyline that is more at home between the pages of The Notebook and American Pie, it doesn't mean it's any less real or beautiful.
The best fairytales are the ones that often feel the most real.
Because in the end, neither of us will ever be perfect—and isn't that great?
We can love each other in between our flaws and around our delicate and arousing humanity until we have reached the center.
Because I am still wondering how many licks it will take to get to the center of us.
It's nights that no one knows about, and conversations that aren't always easy, but are always honest.
And it's about realizing that maybe what we want doesn't exist, but what we need is staring us right in our beautiful star-crossed eyes.
Because baby, I realize that we aren't getting any younger and while we could spend forever debating the how's and why's, in the end I don't really give a f*ck about any of that.
And I kinda think you don't either.
I have tried to say good-bye a thousand different ways—only to end up right back where I started— craving a kiss that continually burns my skin.
Now I've realized that with certain people, there will never be a good-bye.
Sometimes something just feels too damn good to give up.
It's when we know we've found the good stuff.
This love that we deserve isn't a fantasy after all, but real.
And right in front of us—not just ripe—but dripping for you to pick and taste all that it has to offer.
It won't be all roses and sunshine, but the thing is, this time, that just makes it all the more amazing.
This love isn't really the stuff of movies—there won't be rain showers or a dramatic ending.
But something tells me it will still be f*ckin' spectacular.
Because this love we deserve is one that lets us be all that we are now—and also waits with bated breath for the person we will grow into tomorrow.
This love that we deserve isn't light—but darkness.
Because no matter how bright the light shines in our eyes, the truth is, we can't ever really love someone until we realize how much they can hurt us.
Not that it is always intentional—but sometimes growth is painful.
But baby all of that was just stepping stones to this moment.
And I know it seems unlikely that this would have grown in the mossy outcropping of long familiarity—but I just want us to know that this is what we deserve.
We deserve each other. 
More than any other that has ever crossed my path—not because it was always easy, but because you have always given me something that no one else was able to.
And I think I always did the same for you.
While I could say that this love is about unwrapping Christmas morning—the truth is, it is so much more.
It's the kind of sex that tingles in its memory, its small batch ice cream and fireworks, aged cabernet and smoked gouda.
It's ribs sticky and sweet with juices rolling down my chin, 700 thread count sheets, fires that never seem to go out and the way the smell of rainwater incense soaks into our skin.
It's steaming hand thrown mugs of coffee on a cold morning and German whiskey creating rainbows against the glass underneath, the full blood moon.
And while it's possible onenhundred other aspects of life exist within this kind of love—none of that really matters.
This love we deserve has also been waiting unintentionally for us.
All we have to do now is just f*ckin' seize it and never let go.
Because we both know, this love was always ours anyway.
~
Relephant:
Author: Kate Rose
Editor: Ashleigh Hitchcock
Photo: flickr/B. Rosen