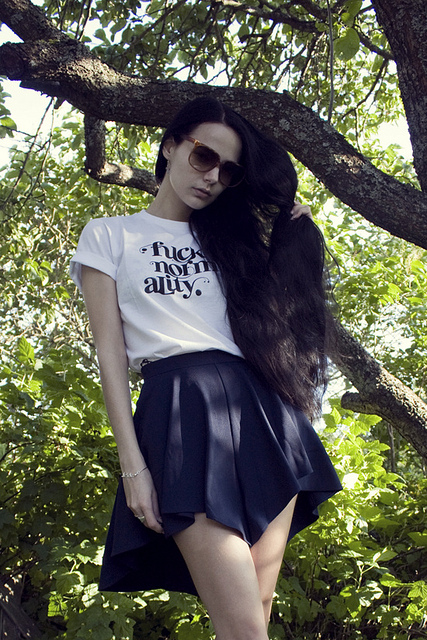 ~
~
**Warning: Adult language/content ahead!
.
I love the word fuck.
I love to fuck.
I love to shout out, "Fuck!" when I've stubbed my toe or forgotten something important at home.
I love the word because it is honest.
It doesn't have airs or pretend graces.
It is exactly who and what it is.
Fuck.
Saying fuck, and fucking with joy, does not diminish my beauty, character or femininity.
It doesn't, in any way, detract from everything I love about myself.
Perhaps others may think that it does detract such things from me—those who still repress parts of themselves, or those who have latched onto a set of rules, which help keep the pain away.
And that is okay.
Because I don't have to explain myself to them—or apologise or beg permission.
I do not need their validation or acceptance.
And I certainly don't need to censor myself in order to feel, for a moment, that I am welcomed into their world view.
I have my own view—my own thoughts and beliefs.
I lovingly allow you yours and humbly ask that you fuck off, if you can't allow me mine.
Polite speech does not make me a woman.
Keeping my legs crossed when seated does not make me feminine.
What makes me a woman is my courage, my beauty, my motherhood and my sexuality—and so very much more.
I am a woman who says fuck—and my soul doesn't mind.
I am a woman who enjoys fucking—and my body, mind and soul don't mind that either.
Because the only true travesty, is chaining and restricting ourselves.
I refuse to be chained. Not by words or actions.
.
Relephant:
.
Author: Sonia Killik
Editor: Yoli Ramazzina
Photo: Flickr/Barbro Andersen