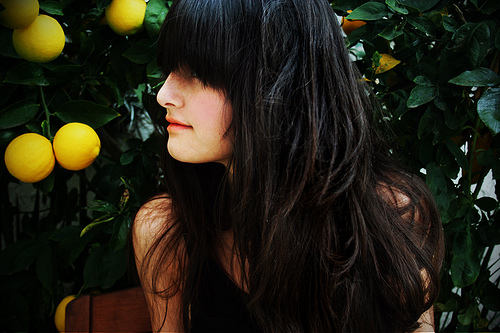 And I will pick apart the lives of all those around me,
Criticizing, scrutinizing, but smile back so lovely.
And I will stand before a mirror but cannot look in my own eyes,
And I will swear that I do love me, but I fear my own disguise.
And I fear the wrath of a god in whom I do not believe,
And I am thoroughly convinced that in some life I'll be a tree.
And I am convoluted, hypocritical, shallow in a sense,
Up-tightly, too laid back, analytically pretend.
And I am happy, full of peace, in fear of death and dark,
Caught between my own beliefs, who I am, and what we are.
Mortality; a mere mirage to my escaping senses,
Reality; a new pretend, developed for defenses.
And here I am in a foggy mirror, dodging my own glance,
Making a mess of my own words, and relying too much on my hands.
And where once a penny would not splash within the shallows of my mind,
Stones of judgment will sink to the bottom far too deep to ever find.
And when I meet me for the first time; I vow to stare right in my eyes,
I will not judge, I will accept and I will burn that damn disguise.
~
Relephant:
Author: Sarah Grassey
Editor: Erin Lawson
Image:  Flickr/Allen Sky  //  Flickr/Jane Rahman