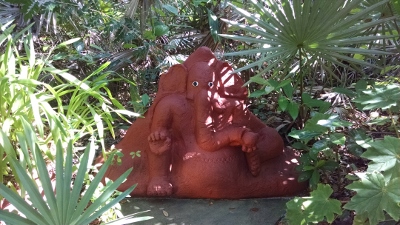 Living the mindful life has always been intriguing to me.
As I try to incorporate it into my writing, I find I become more aware of destiny unfolding when I stop to pause and notice the thoughts, words, events and people who cross my path.
"Synchronicity is the commonly used term for a meaningful coincidence, such as thinking someone's name and having that person telephone a few seconds later, or opening a book at random and finding the answer to a problem you've been wrestling with. Synchronicity doesn't feel random which is how it is differentiated from coincidences that have no meaning but happen by chance." ~ Deepak Chopra
I've read comments made by editors that a piece written about synchronicity feels a bit too woo woo. Whatever the opinion, I like to think of it as a course correction guiding me with meaningful coincidences and taking conscious notice.
I've considered different avenues for the sharing of positive, inspirational thoughts and life occurrences with others. Active in social media and having published short stories, I found myself drawn to the idea of writing and sharing on a larger scale. One day I noticed the following headline come across my Facebook feed: Join Elephant's Fall 2015 Academy: an Online Certificate Apprenticeship in Social Media, Journalism, Writing & Editing.
I enjoyed reading elephant journal articles and thought it would be an honor to take part. But as I did with many things, I became excited about the opportunity, researched it for a while, talked myself into it and then backed out of it. It was like stepping on the gas and brake pedals at the same time.
I saw it cross my feed a few weeks later.
I read the requirements on the application page: 15 hours a week for four months (whoa, that's like a part-time job, only unpaid!), reliable internet (mine is most reliable at not being reliable) and mandatory weekly meeting for training, discussion, peer edits and random harangues by elephant editors and our leader, Waylon Lewis (absolutely intimidating), in addition to small group meetings (less intimidating).
I was most concerned with the one-strike policy—"We don't work with one-foot-in one-foot-outers or flakes. So only jump if you can commit." This was serious stuff.
A week later I thought, "I let that slip by. The deadline has passed."
The elephant in the room kept prodding at me to take another look. I pulled up the website and saw that the deadline was in fact at the end of the week. I mentally filed it away to work on the application on my next day off.
A few hours later I received a message from a coaching friend who commented, "Lee your posts are beautiful and meaningful. It is delightful to see you grow and evolve." A kind reminder that I was headed in the right direction. The following week my boss changed my work hours.
Now, I had no excuse to not complete the process. The gymnastics started up again in my belly, so I kept my plan to go to the beach and forgot about my mental calendar appointment.
After watching the waves for an hour I decided to take a walk. I started looking for shells when something caught my eye. I raised my head up and in front of one of the local resorts was a six-foot elephant carved into the sand dune.
I smiled and told myself, alright already.
There were far too many synchronicities at play here. It was time to finish the application.
When I did, I found I was required to submit an article on why I applied.
The question: How has synchronicity affected your life or have you even noticed?
Maybe you're thinking to yourself, "Oh no, not another one of those woo woo spiritual types asking questions again?" I can't argue with that, but have you really given the question a fair shake?
My four-month apprentice program with elephant journal is coming to an end and I want to share how it allowed me to expand and apply the mindful life while letting my ego take a backseat through the process.
The social media component was an easy transition as I was very active in Facebook and routinely shared inspirational posts and moments in life that left us wondering or laughing. However, I learned how to increase readership as a page admin to Wow of the Day—described as "your daily hit of space in a world full of hype."
We learned how to share articles, photos and quotes within the elephant journal Facebook community. I learned we can't please everyone, but teamwork, scheduling and time management play a huge role in our success. Knowing that we were reaching so many others in a manner we would never be able to on our own added to the excitement.
Writing was the month everyone was excited about as we learned to share a universal theme through words, actions and descriptions while using a mindful approach. Since I specifically wrote in the memoir genre, switching from "me" to "we" was a lesson learned and much appreciated. I was able to write in a manner that offered a universal message while keeping the authenticity of my own voice.
Writing prompts throughout the program taught me patience, self-confidence, humility, vulnerability, serious commitment and the ability to let my ego take a rest.
During our program, Waylon Lewis explained to us that "journalism is mindful, careful, respectful, urgent sometimes, unhurried always. And that's what the mindful life is meant to be all about."
It's all about consciously connecting a meaning to an event, taking notice and action.
If you've never been affected by synchronicity, it may simply be that you shrug off these little clues. Try this the next time you have a dream. Think about the steps you would need to take to push yourself one step closer toward making that dream a reality. Each time you get a clue, a nudge or some type of reminder pay attention to what you were thinking of at the time. Take notice, react differently and see where it leads you.
What do you have to lose?
Relephant:
Author: Lee Lomas
Editor: Nicole Cameron
Image: Author's Own /  Guy Harvey