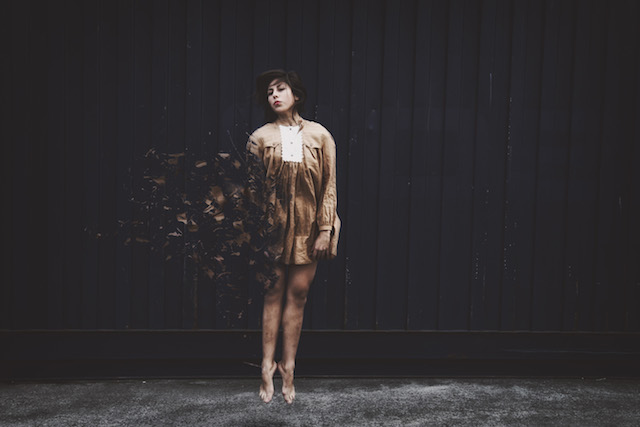 I am you and you are me.
We both shape each other.
I am sorry for never realizing that you and I are complete just as we are.
I thought you were a half and thus, I have long searched for your other half to make you whole.
Throughout this arduous quest I have risked your happiness and your own completeness.
I took you for granted.
I have sat there and watched you collapse into hundreds of distressing pieces.
Sadly, I also kept on walking when I glimpsed you deep in the ditch full of mud and dirt. I thoroughly ignored the helping hand that you needed.
I thought I was doing you good. I believed that I was handing you strength on a silver platter.
But I was only weakening you. You were never a half.
I am the one who turned you into a half.
But you are not one. You are complete just the way you are.
You don't deserve neither to rest in the mud nor to fade into nothingness.
You didn't fall in that mud—I'm the one who pushed you there. My ego whispered to me to push you so you could (so you would have to) find someone to pick you up.
And you didn't want to fade into pieces. I am the one who gave you the green light to become a broken self.
But all is not your fault. It all comes down to what we think we deserve and me, I thought you don't deserve much. I thought you were unworthy of love.
But things have changed.
Not the outer things. Life didn't change much. Everything and everyone are almost still the same.
But, I changed, we changed.
I know who you are now. I know what you deserve.
You deserve love, happiness, inner-peace.
Next time you see me about to push you into the dirt, keep distance. Sometimes, I am only an ego that is consistently seeking rescue.
But I know now that you don't need to fall or to be picked up because your destiny isn't to fall.
Your destiny is to rise.
When you see yourself fading into pieces, remember that we are the creators of our own realities. Together, we can keep this beautiful self of ours intact and static.
It is all about choice.
And I chose not to fall, not to be broken.
Together, we will attract what's beautiful and positive.
My dear self, we attract what we are.
When we are full of love and know our self-worth, I am most certain that we will not encounter any ditches full of mud.
And if we ever discerned one, we will choose not to behold it and not to fall. We won't fall neither in the mud, nor for it.
We won't allow ourselves to become weak. We will be one strong self that knows what it wants and what it deserves.
Forgive me.
You and I will make an astonishing team, believe me.
We are complete.
We are one.
~
Author: Elyane Youssef
Editor: Caitlin Oriel
Image: Tareck Raffoul