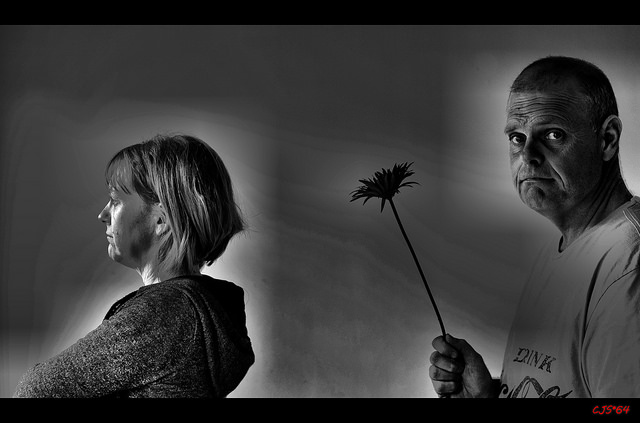 I just read this quote from an unknown source: "You can truly forgive when you acknowledge that there was nothing to forgive and only something to understand."
A few months ago I went through a painful break-up. Letting go of a person I loved because I knew in my heart he wasn't the one was hard. There has been a lot of introspection and needing to forgive him, and especially myself.
During the relationship I never felt like I was enough and felt constantly judged for being who I am. I am not at all saying I am a victim here, I chose to keep dating him and falling in love when this was happening. I share this with you because, as a wise friend reminded me, "Pain is inevitable, suffering is a choice."
He was a great teacher in my journey and I am grateful for the lessons I learned. Feeling what we need to feel in every step of a forgiving process is key to understanding, processing and letting go of any hurtful emotion in our lives. The moment we take control and place limits on others and ourselves, choosing instead to feel the pain, move through it and let it go, suffering can no longer have a prominent space in our everyday life.
I am not saying for people to not feel the pain when something painful is happening; I am saying quite the opposite.  Let the pain in and feel it. Yes, it can be uncomfortable, emotions such as sadness, guilt, fear, hatred, rage and others may come up. Let them all in, understand them, process them and then let them go. When these emotions have a voice and are acknowledge the pain can be transformed into something we understand.
When we decide not to feel the painful emotions, we just make the process of healing longer and we turn pain into suffering. This can cause pain to feel like it is with us for the rest of our lives. When in reality, that would be suffering. When we see suffering as being a choice, we can then choose to stop suffering and, even if it is painful, forgive.
Why all this talk about pain, suffering and hurt?  Because the way to transform pain and end suffering is forgiveness.  In my opinion forgiveness is the strongest choice of self-love there is. To forgive ourselves is to understand that we could only give in that moment what we have. To forgive others is to understand they could only give us what they have in that moment. This will bring understanding and clarity to transform the pain into healing. If you can master the art of forgiving yourself and others, you can then understand that every person, experience and situation in your life, gave you what it could in that moment and its purpose is for you to comprehend something you hadn't before.
Forgiveness is not something you do for others, you do it for yourself. It is not about forgiving and forgetting, it is about forgiving and healing, to move forward and choose to transform the pain into part of your life's story. Not make it your life's story. Forgiveness comes from a genuine loving place inside yourself. The power to transform is in you, the power to heal is in you, the power to forgive is in you, the power to love is in you.

~
Author: Vanessa Rivera
Editor: Travis May
Image: Flickr/Craig Sunter