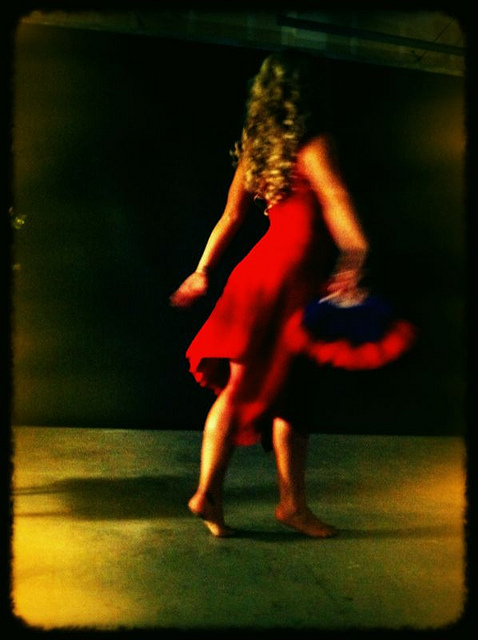 To be as free as Frida's tango
is to be alive—I'm sure.
Or to be more than alive,
so alive every cell is sticky with it,
so full they just can't take it.
To be as unashamedly sensual,
my hands in the creases of her bare back,
my lips tracing the outline of her ear.
Her!
I could die of embarrassment
for even writing it.
But why is that?
When the brush stroke of a hand over skin
may just be the first art,
that which made us whole.
I have known this dance
since before I knew it,
but never until now had I wanted to let it out—
to clasp it skin and material—
and then rip it from my body
in a gesture so strong
I could split in two,
for a moment.
To be improvised in red,
traced with the tip of a finger,
to circle a room
and laugh!
Because at last
I am the creatura,
the raw wild breathing beneath.
For to be Frida's tango,
is to be free
from my own permission,
to remember what cries
as I dance into another
in the crowded heat
of what we're not supposed to feel.

Frida, Tango scene
Author: Anthea van den Bergh
Editor: Nicole Cameron
Image: Jody Frost/Flickr