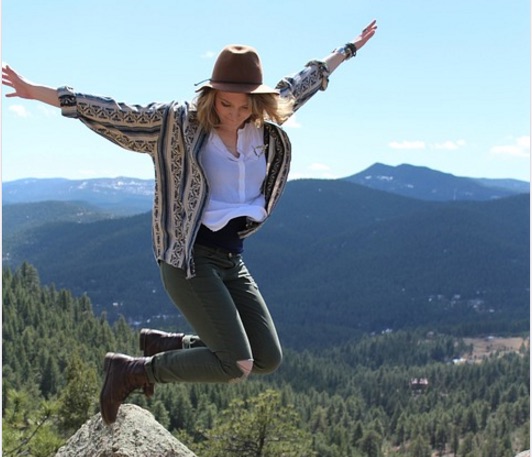 "She's badass with a good heart, soft but strong. Unapologetic and honest. She's the type of woman you go to war beside, the type of woman you marry." ~ R.H. Sin
It's not that I think I am hard to love, but I know that I'm not always easy to love.
The thing is, I don't pretend to be anything other than myself, and usually I am the first one to point out all of my flaws and the areas of myself I'm working on.
Despite having the best intentions, I still seem to make bitter and tragic mistakes.
I don't need a lover to continually validate me, but someone who loves me enough to stand up to me, so that I can learn to stand up for myself—the truth is my imperfections will make me all the more beautiful.
Will you have the balls to tell me when I am wrong?
I know that I am a bit of a handful at times and that sometimes I am maddening, but I also know that I love like no other.
I usually wander a bit before I know which direction to go, not because I am unable to make a decision, but because I tend to learn things the hard way.
I like to see all the possibilities before I make a commitment.
Though I may take the long road and seek experiences that deviate from the norm, I also know that the view from the top is worth my wild ride.
Will you have the balls to never give up on me, even when the journey is rocky and dark?
Because my love, the truth is, you aren't an overly simplistic man either—it's your fierceness that has called to me with an unfounded intensity.
I honor and respect your vivacious independence and wild spirit and I am looking for a man who will feel the same about me.
You won't look at me, wanting to tame me, but instead in awe because you will have finally found someone to match your unfettered gait.
Will you have the balls to let me stay wild?
I burn with an electric intensity not because I want to, but because I don't know any other way to be.
I can see through every wall that you have built to protect yourself, precisely from a woman like me.
It's not easy when we find the person who sets us on fire, especially when it looks different than we expected love to appear.
My love, I can only hope that you'll continue on even if it seems you can barely keep your head above my succulent and delicious waters.
Will you have the balls to let yourself fall in love with me?
I exist in this world, not to sit and enjoy the view from the sidelines, but to change the game all together.
I am here to shake up the status quo and to inspire others to do the same.
The thing is, it's not always easy being with a woman who creates storms of change by simply being herself—and it's not always easy sharing her with the rest of the world.
Will you have the balls to match my ambitious spirit and support me in my dreams?
The quiet truth is, no matter how loudly I may roar at times, I whisper to those I love.
I need a man who knows that sometimes the woman who I truly am isn't the woman the rest of the world loves.
I find comfort and peace in traditional roles at times, and that I crave a man who will sometimes just let me be his woman.
That no matter how capable I am, he will still tell me, "Don't worry, I got this."
Because the truth of it is, I need to be gotten.
Just because I am capable of doing it all, doesn't mean I want to.
Will you have the balls to step up and be the man who I need?
My spirit is the breath of fresh air in a child's giggle.
I don't know if I will ever truly grow up.
I still find pleasure in doing things that adults just aren't supposed to do, and I don't think I'll ever be too old for a game of flashlight tag or secret handshakes.
I can't imagine a better way to live.
Because for me, living isn't just about doing what I need to do, but doing what makes me feel alive.
Will you have the balls to laugh with me until our bellies are sore?
It seems that the older we get, the harder it is to forget our past hurts and be brave enough to take a new chance on love.
I know that when you do step to me, you will have your own closet of skeletons and that your hands and heart will be crisscrossed with the marks of fallen lovers.
But, I want a lover who hasn't only been hurt, but who has done the hurting.
I need a man who has been around the block a few times so that when he finally does get to my front door—there won't be any mistaking that he knows exactly what it is he has found.
A man who won't need to look anymore, because everything he's ever wanted is looking him in his deep eyes, ready to be claimed.
Will you have the balls to forgive our pasts so that we can have a fresh start?
I know that we will both stumble at times, and that love teaches us a new language, because each one of us speaks it differently.
I can't promise you an easy paved road, but I can promise you that it'll be worth it.
The thing is my love, I do think you have the balls to love me, but I want you to decide that for yourself.
Because part of being the man who I need, means making your own decisions and in your own time.
Regardless whether it's tomorrow, next week or next month.
Will you have the balls not just to love me, but to claim me once and for all?
"a strong woman
too much
for weak men
everything
to a king."
~  R.H. Sin
~
Author: Kate Rose
Editor: Ashleigh Hitchcock
Photo: Pixabay