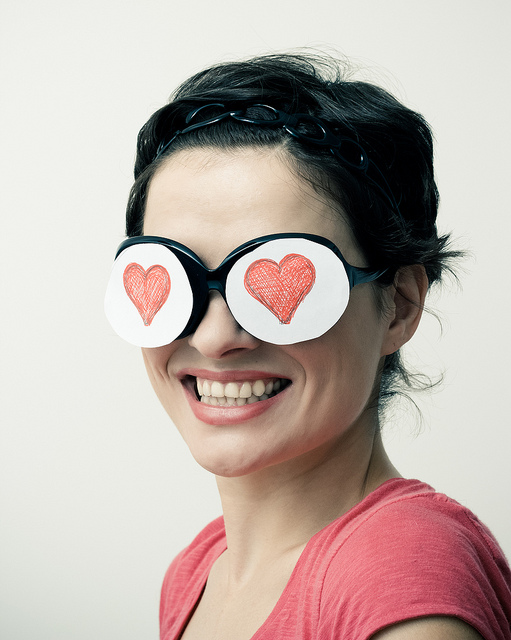 This article originally appeared on MeetMindful. elephant is proud to share their content, and we think you'll love them just as much as we do. Happy reading! ~ Ed.
We sing the praises of why yoga is good for the body and soul, but did you ever think about how this translates to love?
Yoga makes us better partners, too.
Taking care of our health through yoga is a phenomenal change worth exploring on a daily cycle of wellness and love. The practice, and every type of asana and mantra that accompanies yoga, is the optimum way to facilitate the entire body opening of chakra alignment, alleviate illness, stress, and any other dis-eases that find their way into our bones, muscles and tissues.
There are many yoga practitioners and gurus who profess the benefits from A to Z and every single one of them are valid in their own right. All types of yoga will nurture the heart, the mind, and the organs in such a way as to create a vessel for eliciting more emotions and vulnerability in love and relationships.
If you're not indulging in the various types of yoga on any day, perhaps now is the time to begin. Enough can't be written about the enormous popularity yoga has taken since its inception long ago; and, thankfully, there is no end in sight as to where this form of self-care and love goes. The most we can fathom is that as human beings walking and talking and relating, carving out enough time for ourselves to breathe and meditate and pose is better than any other prescription medicine solely taken guaranteed to heal us.
Yoga can accompany that (and more).
As individuals involved in a practice, it makes sense that the post-yoga glow and contentment will naturally gravitate us toward someone who also possesses a similar sense of meaning and purpose through self-love and healing. If we truly wish to be one with another, yoga takes us down that road of awareness with mental, spiritual, emotional, and physical pleasure.
Sharing these feelings with another is nirvana, as our brains and hearts have de-cluttered the gunk built up from prolonged sensations of nervousness and fear. Yoga can help. Yoga can heal. Yoga will transcend all other forms of stretching and alignment, or enhance an already-physical fitness regimen adhered to during the day or week. It doesn't have to be something dreaded at all. If anything, the yoga gods would prefer our practice to sidle up to a morning or evening of purity and spirit.
The beauty in bonding with these meaningful measures is how we can share the experience with our other; because, once the love and breath and opening of the heart happens, it is natural to want to include our significant person in the everything that has brought us to this place of good. Yoga can strengthen the partnership bond, nurture its continued existence, and be somewhat of a teacher in its own right as to how we can show up every day for our beloved.
These are a few ways that yoga can be of service to us and the inner workings of a loving partnership…
~
~
Author: Gerry Ellen
Editor: Katarina Tavčar
Photo: LaVladina/Flickr