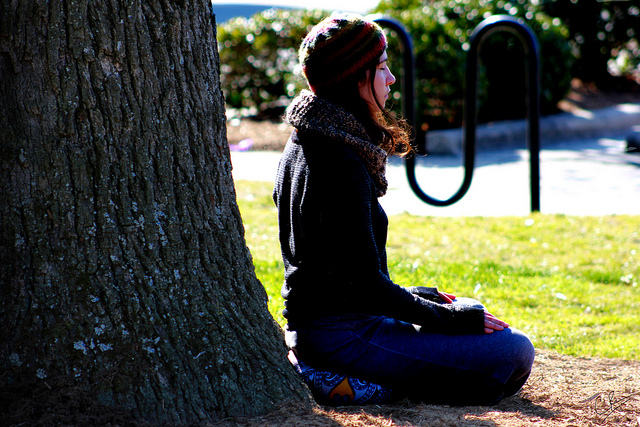 This article originally appeared on MeetMindful. elephant is proud to share their content, and we think you'll love them just as much as we do. Happy reading! ~ Ed.
No matter what you've been told, your search for love is not a race against time.
It's not a search for a needle in a haystack. It's an intimacy journey—and every step you take moves you closer to the relationship you seek.
Your intimacy journey is much bigger than even your search for a soulmate. In fact, it's probably the the most important journey of your life. Every time you embrace an insight that allows you to love more deeply, your chance of finding healthy love increases. It's those moments of insight that, in the words of Tobi Zausner, "turn our walls into doorways." And when we follow these personal revelations, two amazing things happen: Our life begins to open up, and our dating life starts to improve.
It really does.
That's why I'm thrilled to offer you a tool for finding your own life-changing insights: the micro-meditation. I teach them in my book, Deeper Dating, How to Drop the Games of Seduction and Discover the Power of Intimacy.
Micro-meditations are for everyone—including people who think they can't meditate…
~
Author: Ken Page
Editor: Katarina Tavčar
Photo: Caleb Roenigk/Flickr