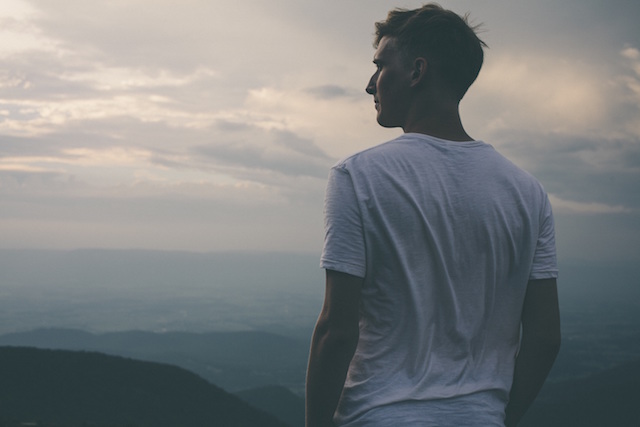 "As long as we continue to live as if we are what we do, what we have, and what other people think about us, we will remain filled with judgments, opinions, evaluations, and condemnations. We will remain addicted to putting people and things in their "right" place."
~ Henri J.M. Nouwen
I never thought the man in the crisp white shirt would intrigue me.
I actually remember telling my family that they should be prepared for me to end up with a weird looking, totally spiritual, super adventurous, hippy kind of vegan guy.
I was certain that the man in the crisp white shirt had simply given into society's expectations, screwed people around or, well, was exceptionally boring.
I was mistaken.
I am hopefully in love with a man in a crisp white shirt. An exceptional man in a crisp white shirt.
We differ distinctly. This sometimes leads to dinner parties with my younger, wild, hipster and hippy crowd, where the man in the crisp white shirt stands out like a sore thumb. I have on many an occasion felt and seen the stares and judgement toward that man. Perhaps they are thinking what I thought a few years ago: this man is just following the man.
Okay, so he drinks beer, he eats meat, he doesn't do yoga or meditate every morning, he doesn't chant and yes, he would like to move up the ladder at work.
But that's not everything.
This man cares deeply; he is sensitive. He loves what he does. He is passionate, he is gentle and he has a whole history that we can never truly know or understand.
I have learnt that I am especially guilty of putting people into boxes—boxes that aren't fair.
Putting people into boxes is the absolutely lazy way of trying to convince ourselves that we know them.
It is failing to recognize that there is an enormous world of magical individuals out there.
I had put the man in the white crisp shirt into a box—until I opened my eyes and my heart and looked at this man in front of me, this magical individual with an entire world filled with memories that make him who he is.
And he is beautiful.
I don't want to see boxes anymore; I want to see individuals.
"Judging is preventing us from understanding a new truth. Free yourself from the rules of old judgments and create the space for new understanding."
~ Steve Maraboli, "Life, the Truth, and Being Free"
I certainly want to be free. Don't you?
~
Author: Gente Coetzee
Editor: Toby Israel
Images: Pixabay // Karl Fredrickson/Unsplash
~