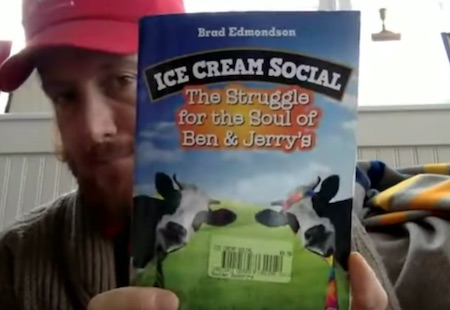 "Business is the most powerful force in the world in terms of environmental devastation or political corruption so if you want to change the world, grab the tiger by the tail, start a business and conduct it with integrity and with a social mission and benefit." ~ Waylon Lewis
What to do when you've lost your mojo:
Recently re-inspired, Waylon sits down to talk about mindful, socially-responsible businesses and the challenges behind that, independent businesses vs. selling out—and if businesses do sell out how to protect the brand—and how to get out of a rut, either a life rut or business burn-out rut.
.
**Podcast (audio version): 
.
If you'd like to help save elephant (we're getting repeatedly flagged on Facebook [we don't know why], which says we're one strike away from seeing our 3 million fans go bye-bye), share this with a friend who could use some mindfulness in their daily life and say: "get elephant's newsletter, free, it's their best stuff: elephantjournal.com/join-the-cause "
.
Relephant:
~
~
We got your social mediums right heah:
Listen: Walk your Talk on your commute or over dishes with Soundcloud.
Subscribe directly to our award-winning Youtube Channel.