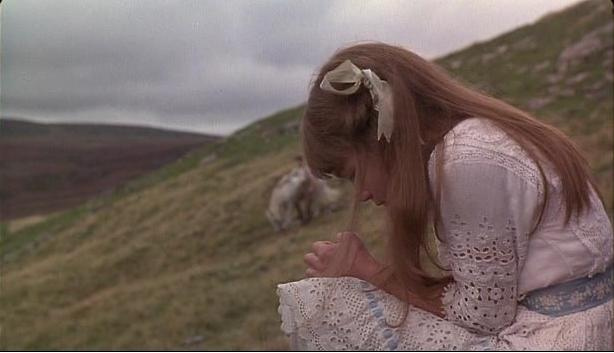 I never could resist a secret path or a hidden place.
Steps leading down into the green, a bend in the path, an opening between the trees. I crave a beautiful, quiet place to rest my thoughts, scenic settings where my eyes can feast.
All of my senses sharpen in such a place, and I slip my feet out of my shoes to feel the cool grass and the pulse of the earth as it turns beneath me. I touch things as I walk, winding flowers through my hair. I pause to pull at a vine of wisteria, raining blossoms down around me. I walk fully present in this moment, knowing that I am complete in it.
I recently found myself in such a place. I had a day all to myself with no responsibilities, and I wanted to cherish every moment of it. I wanted to take a drive somewhere new and explore an interesting place.
I found a historic cemetery, and I walked through it for hours. When I noticed the stone stairs leading into a hidden place, I could not resist them. I skipped my way down carefully, interested in what I would find. I found a quiet place, a few grave markers dating from the early 1800s, and a small tributary of the river.
In the quiet, away from curious eyes, I slipped off my shoes and walked in the grass. I found a place to sit on stone stairs, and I took some time to observe the feel of the sun warm on my skin, the cool breeze on the tops of my feet, the cool grass under my toes and all of the brilliant colors of the day.
Bright blue skies filled with white clouds contrasted with green waxy leaves on a nearby tree. Wildflowers in purple and white peeked out from green blades of grass. It was almost painfully beautiful, and I found myself moved to have this moment to myself.
Self-possessed. It's a word I never fully thought about or really understood before. Truly, I feel this word in my bones now. I belong to myself.
While I was exploring this scenic cemetery on a hill above the river, I felt perfectly complete. I felt pleasantly alone, but I did not feel isolated or lonely. I did think that it would be a lovely spot to share a picnic with a friend or lover, but I didn't feel any regret for having no one to share it with me on that day. In fact, I found that my soul craved the solitude and the quiet space.
We spend so much of our time laden with responsibility. We work and pay our bills, raise our children and follow our rituals. We prepare meals and entertain ourselves, and the days are filled with obligations. When I went through my divorce and relocated, I spent a lot of time thinking and writing about the kind of life that I wanted to lead. An essential part of that life is mindfulness and self-discovery.
While we cannot enjoy long walks in scenic places every day, we can find ways to be mindful of the moments that we're in. We can prepare healthy, delicious meals while being mindful of the colors and smells. We can open our senses during the day as we drive or walk or bike to our jobs. We can quiet our minds and enjoy time with our children, listening to their words and joining in their play even if only for a moment. We can further allow time for mindfulness by saying no to additional obligations that demand more from our time than we are capable of giving.
Instead of being physically present in multiple activities, we can be fully present in only a few.
When we truly begin to live our lives fully, we will naturally experience the gratitude that comes with being so fully present. Accessing our inner peace and our love for one another is so much easier when we get to that mindful place. Granted, our lives will still have sources of stress and daily challenges, but by cultivating our peace and making time for solitude and mindful living we find ourselves much more capable of handling the challenges that present.
Self-discovery has also been an important part of my journey. When I found that I was alone but not lonely, I discovered an inner quiet. As a divorced single mother, I'm often given advice about how to find "the one" and remarry. It seems that everyone seeks to assure me that my single state is not a lasting condition.
Despite the concern of others, I find no concern in myself. I enjoy my life. I find myself thriving in the life that I've created, spending each day with my children in the manner of my choosing.
While I am not immune to feeling affection and love, or loneliness for that matter, I find that I am content in myself. I feel no discontent with being uncoupled at this point in my life. Instead, I enjoy all of the moments as they come to me. There is peace in knowing that I am perfectly happy as I am.
In the secret paths and hidden places, we have the opportunity to find our self-possession. With the intention of living fully, I hope that we can find a reminder to be mindful on even the most ordinary of days.
When we walk on the earth knowing that we are complete just as we are, we can live in gratitude every day, content with what we have.
~
Author: Crystal Jackson
Editor: Erin Lawson