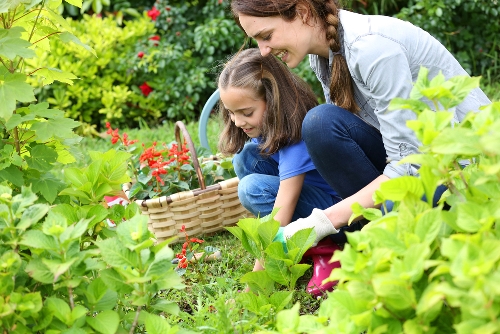 A love of the outdoors is a lifelong gift that parents and grandparents can give to a child. Planting a garden for your child that involves all of their senses is a great way to develop their appreciation of nature.
When I worked in a greenhouse, I loved to entertain small visitors with a stop at the sensitive plants. The children—and adults—couldn't believe the mimosa plant responded to being gently petted by closing up its leaves. It was rare to find the family that didn't then head home with a mimosa of their own. It's one of several fun plants you can include in your child's garden.
Get started by using a raised bed in a sunny location. Since young children cannot tell the difference between a plant and a weed, it's best to make it simple by keeping the weeds out entirely. A set of small gardening tools designed for child-sized hands is another great idea. Young children can work with you to fill the raised bed with soil, dig holes and place dirt back around the plants. Older children will be able to help set in the plants.
Kids of all ages enjoy watering the garden! Help your child by attaching a water wand to your hose, because the breaker on the end, filled with tiny holes, will distribute the water and help prevent the stream from digging a hole in the garden. If wildlife nibbling on your plants is an issue, you can surround your raised bed with some small garden fencing.
Here are some favorite plants of mine that each correspond to a sense, plus one that teaches the invaluable lesson of patience.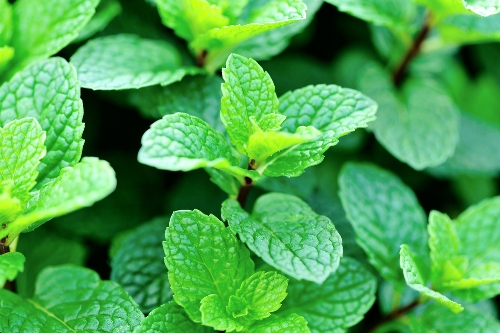 Mint for Scent
Put your nose to work with the delicious scent of mint. The plant comes in numerous varieties, such as peppermint, spearmint, pineapple mint and even chocolate mint, which smells just like the famous Girl Scout cookies. You can use any variety to make mint lemonade and mint tea for refreshing summertime drinks.
Mint loves morning sun, but it does benefit from a bit of afternoon shade, so keep that in mind when you choose where plant it. Mint also spreads by sending out runners. A raised bed will help keep it contained, but you will want to trim the runners so the mint doesn't move in on the other plants.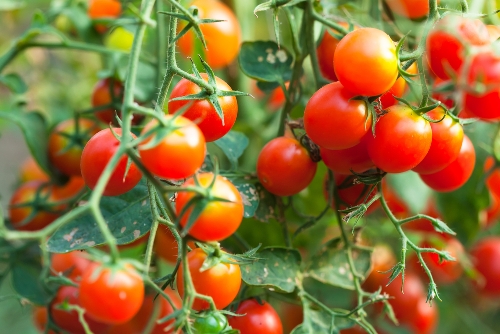 Tiny Tomatoes for Taste
Cherry tomatoes are fun to eat right out of the garden. Once the plants begin to produce tomatoes, you'll find you have some until frost. Teach your child how to look for ripe ones, and they should find a few to pick each day. These tomatoes need at least eight hours of sun a day. Be sure to pick up a wire tomato cage to help support the plant as it matures.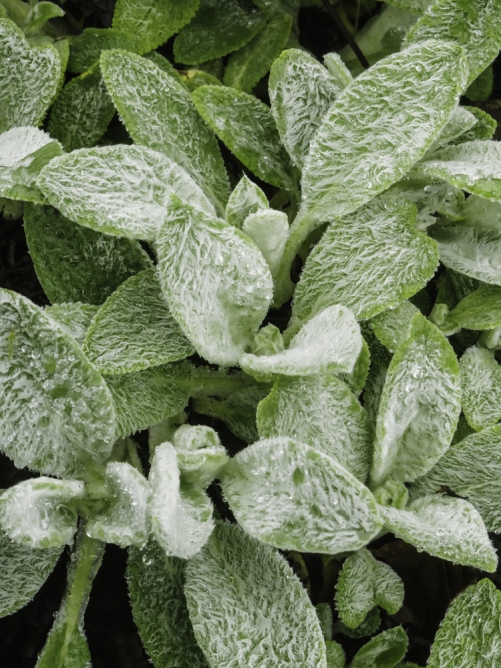 Lamb's Ear to Pet
It's easy to remember this plant's name because the shape of the leaves looks like a lamb's ear. They're also covered with a fine, downy "fur" your child will love to pet. It will grow in full sun or partially sunny areas. One of your child's garden jobs can be to trim off any ears that turn brown. You'll also be able to teach plant division, as this perennial is easily divided.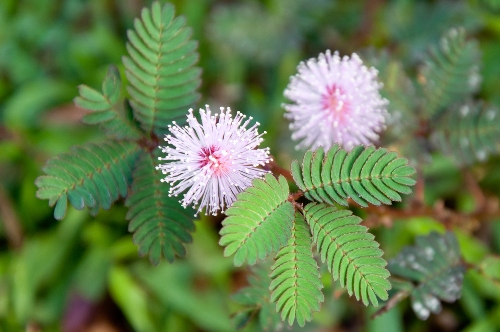 Sensitive Plant for Feelings
The sensitive loves to have up to eight hours of sun. Also known as the mimosa, its leaves close when disturbed. Kids will love petting it and sharing the plant's reaction with their friends. It's also a great lesson on feelings, and a good way to share a talk about using gentle touches for animals and other fragile things. The bloom is a pretty pale lavender fluff ball.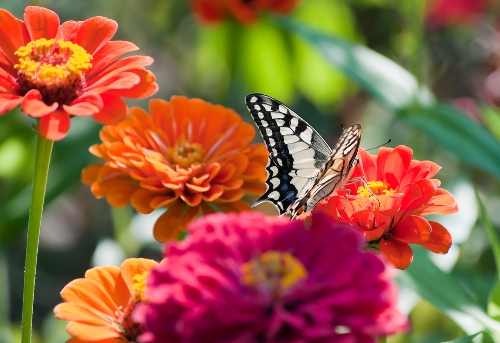 Zinnias for the Eyes
The bright colors of zinnias are a feast for the eyes. Not only are they beautiful to view, but they attract both butterflies and hummingbirds to the garden. They love a sunny spot and will bring blooms all summer until frost. They are sometimes called cut-and-come zinnias because the more you cut them, the more zinnias grow. Your child will be able to pick these flowers to put in vases indoors as well as pick off and discard old blooms. Both actions will result in more flowers!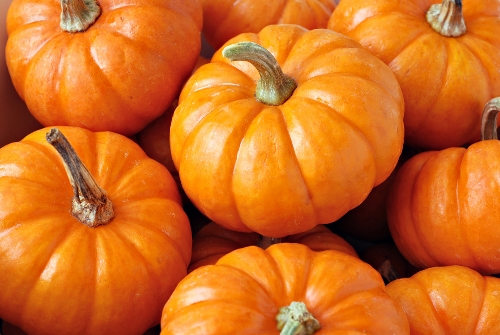 Pumpkins for Patience
Drop in a lesson about the seasons and patience with a miniature pumpkin plant. The tiny gourds are great for decorating the house or turning into a miniature Jack-O-Lantern as a last crop of the season before winter. These pumpkins are available in orange, called Jack-Be-Little; white, named Baby Boo; and Harvest Blend, a mix of the two.
Plant them in full sun. They are a vining plant, so they will creep around your raised bed. If you find they need more room, replant them next to a trellis or piece of fence they can climb. One plant will produce about eight to 10 miniature pumpkins.
Planting a garden will allow you to bond with your children as you teach them about both nature and themselves. You'll be able to share the memories you make long after the garden has succumbed to winter.
~
Author: Lea Schneider
Editor: Travis May
Photos: Courtesy of Author