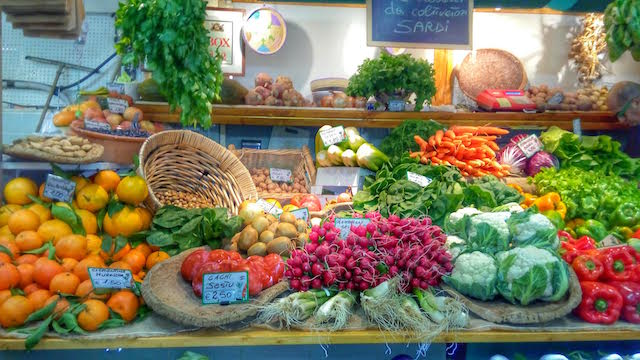 The summer is just about to arrive in the Northern Hemisphere, and it is finally time to think about where to go for a much needed summer vacation.
I have no doubt that I will stay put in my home of Sardinia, because there is no better place in the world to fully enjoy the good season. This beautiful Mediterranean island—belonging to Italy but with a different culture and even a different language—is so gorgeous that anybody visiting will regret not having visited sooner in life, and they will want to stay longer. I was lucky enough to be born and raised here, so why would I give it up to go anywhere else?
~


~


Here are my top nine reasons for wanting to stay in Sardinia this summer:

1. Gorgeous Beaches

I have traveled the world, and I have yet to see a beach that meets my very tough Sardinian standards.

Sure, Punta del Diablo in Uruguay is great; Tulum in Mexico is beautiful and Playa Maguana in Cuba is oh so tropical. But it is hard to beat the long, white sandy beaches of Sardinia; the tiny coves that can only be reached via a long, rewarding hike; the subtle smell of juniper and myrtle; the crystal-clear waters with perfect visibility; the tiny, pink quartz pebbles.

In Sardinia, we like to say that when God created Paradise, he actually intended to reproduce Sardinia. And most visitors will have to agree with us!

2. Water Sports

I love swimming. I go to the beach, drop my towel, get in the water and swim for at least one hour, every day. Snorkeling and diving are great too. Depending on the beach and the wind, Sardinia offers great possibilities for surfers, windsurfers and kite surfers. Kayaking? Sure, why not? Water-skiing? I'm not good at it, but I will give it another try. Just name a water sport—Sardinia has it.

3. Picturesque Villages and Beautiful Cities

Cagliari, where I live, is a lovely small city. On the hills, by the beach and close to the mountains: the position is simply perfect. Not to mention the places of interest in town: churches, museums, lovely streets, art.

But it is not the only city worth visiting. Alghero, the Catalan enclave in Sardinia is a favorite of mine with its walled city and bastion. Bosa has a gorgeous castle from where I can enjoy a breathtaking view over the village and the river, and the village itself is so picturesque. Have I not mentioned Castelsardo too?
~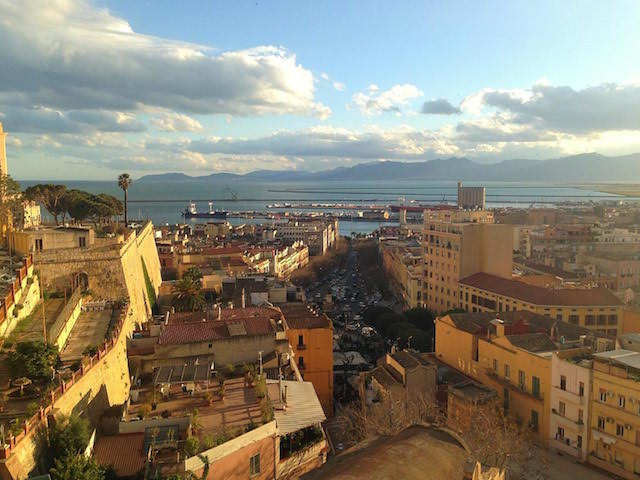 ~
4. Archeological Sites
Sardinia used to be under Roman domination, and the Romans have left their imprint around the island. The archeological site of Nora, at about 50 km from Cagliari and the Roman ampitheatre in Cagliari surely deserve to be visited. But my favorite archeological sites in Sardinia are nuraghe (ancient megalithic buildings unique to the island) built between 1900 and 730 BCE. There are many nuraghe scattered around the island, some—such as that of Barumini—so important that they are in the list of UNESCO World Heritage Sites.
5. Nature, Hiking and Climbing
I have hiked around the world, and some of the best—and hardest—hikes I have experienced are in my very own Sardinia. The Selvaggio Blu (Wild Blue) hike is a perfect way to combine my passion for hiking, sea and nature. It lasts seven days, going from cove to cove, on the Eastern coast of the island. There are also great hiking and climbing opportunities in the interior parts of Sardinia. Among my favorites, the one leading to the Gorropu Canyon, the deepest canyon in Europe.
6. Bird Watching
I admit I am not an experienced bird watcher, yet I enjoy spotting some cool species. Did you know that the largest colony of pink flamingoes lives in the pond of Molentargius, in Cagliari? In order to do some great bird watching I literally just have to open my front door.
~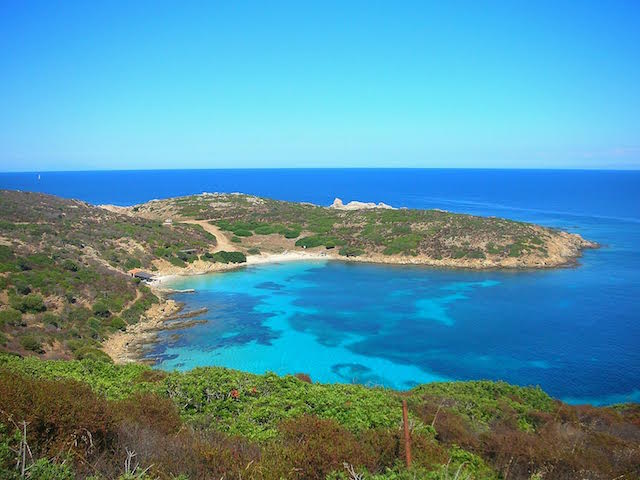 ~
7. Music
I like jazz and I find so many opportunities to listen to my favorite kind of music in Sardinia. I enjoy attending Time in Jazz, a music festival organized by the Sardinian-born and world famous trumpet player Paolo Fresu in his native village of Berchidda, in the North of Sardinia. Each August, for about a week, there are free concerts all over that area: in the squares, in the forest, in the mountains.
8. Food
I may be biased, but I love food in Sardinia. We are all about local produce and slow food here. I love eating fregola con arselle, a couscous-like pasta typical of the region, cooked with clams, tomatoes, parsley and a hint of cayenne pepper. Besides, the vegetables here taste better and the fruit is sweeter.
9. Wine
I am not an alcoholic but I still enjoy a good glass of wine. Sardinia produces some of the best wines in the world. I love going to wine festivals—each village has its own, but my favorite is Calici Sotto le Stelle (literally, glasses under the stars), which takes place in August in Jerzu.
Why on earth would I want to be somewhere else this summer?
~
Author: Claudia Tavani
Editor: Caitlin Oriel
Photos: Author's Own