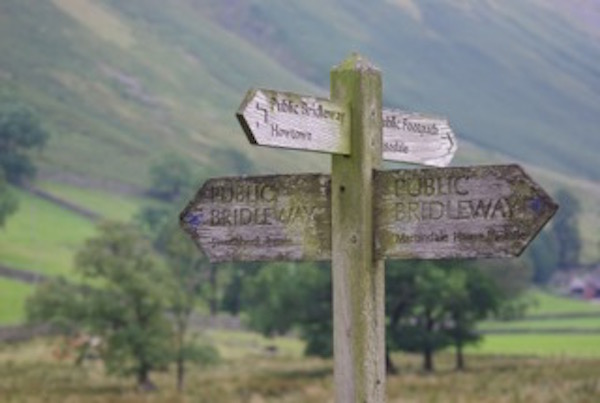 I woke up on Monday morning feeling seriously depressed. It doesn't happen often these days, but Monday morning I had a terminal case of pouty lip and foot stomping.
I was having a three year old tantrum because things just hadn't gone the way I thought they should have. That I'd envisioned they would.
Deep inside my little girl was feeling rejected. She was taking things personally. She was hurting and thinking that she just plain sucks. Because she was comparing her insides to the perceived outsides of everyone else she sees online. You know, those happy smiley faces talking about six figure incomes that happened overnight, those pages with the constant messages of how everyone overcame their fear, ditched their anxiety and suddenly had 20,000 people "liking" their every step.
And why was she feeling hurt? Because my goal for last week had been to fill my meditation classes that were starting this week. At the time I set it, I was feeling buoyant and enthusiastic. There really was an energy in the air. I could feel it. And so many people have been saying to me how wonderful it is to see my new business doing well. So I figured people had to be on their way to me.
But when I woke up on Monday morning, no one had signed up for the evening course and only three had signed up for the morning course. And try as I might, I just could not find the positive in this story.
My husband suggested I think about how I define success.
Because on Monday I was feeling far from successful. Why?
Because my class wasn't full.
Because I wasn't making money. In fact, I was spending it, to no avail, it would seem.
Because I keep putting myself out there, and it didn't seem like much was coming back…
Except…
As I thought about it, success in a caring, helping, and purposeful business isn't about these things.
Success is about knowing that, as we go to sleep each night, we've done the best we can today. For me, I'm still focusing on healing, so I can't quite put the same energy into things that I once might have. But I put out what I've got to give. And I'm sure you do too.
Success is being able to speak kindly to ourselves in this harsh world, to nurture and nourish ourselves.
Success is continuing to put ourselves out there even when we're afraid of being too vulnerable or too self-centered or too attention seeking or too pushy. Or that people just simply won't like what you do.
Because we just never know when something we do is going to touch someone. We can't predict when we are going to get some feedback or a message that what we've said or written today has helped someone, that they feel supported and that someone gets what they are going through. Or that they've got hope.
Success is knowing that we are here for a purpose—as we all are—and doing something about it.
We all have special talents and gifts; it can just take time for us to work out what they are and how we can best use them.
Personally, I believe that I have been kept alive for a purpose. I was pretty close to dying in September 2014. But for some reason I got to come out the other side. And it's the belief that I'm here for a reason that keeps me going.
My purpose now is to work, to the best of my ability, for the benefit of others. To contribute. To make a difference. To use my accumulated experiences and share what I've learned. Each morning I ask that I be shown how to do this. And I ask that everything I do helps someone. Anyone.
A blog, a Facebook page, meditation classes and coaching are all ways that I get to fulfil that purpose. They give expression to the call from within. And it doesn't matter if it's only heard by one person.
Between Monday and Wednesday, the day the courses started, another two people signed up for the meditation course. It looked like the morning class was popular but no one had signed up for the evening course. So I made the decision to cancel it.
But I didn't have the pouty lip. And even when I found out that those two people hadn't signed up for the morning class but thought they'd signed up for the evening class that I had just cancelled and it all got very confusing, I didn't stamp my feet.
Because having a full class is no longer relevant to my success. I've redefined success in my purpose driven "business" (really it doesn't even feel like a business. How can doing what I love be "business"?).
And quite simply, being on purpose is success. And I'm going to measure it by how satisfied I feel at the end of the week, how I can see that I might have made a difference.
Every time I touch someone's life in a positive way is success.
Every time I share a tool with someone and they use it to get a breakthrough is success.
Every time someone tells me that they've been meditating and they've had a glimpse of peace is success.
Every time someone shares that they were inspired by a post to change their diet, and they're feeling better, is success.
And even though I've cancelled a class because not enough people signed up for it, and I can only just pay the rent for the morning course, I've already had a really successful week:
I have done everything I aim to do to take care of my emotional, spiritual and physical health.
I opened the doors for drop-in meditation on Tuesday and people got a break from the busyness of life.
I was able to support someone who was frustrated by a family member's apparent refusal to take an interest in things that might help her recovery from cancer.
I introduced a new student to the meaning of meditation and how he can take it into his life.
A coaching client used one of the meditation tools I shared with her and had a powerful insight into how feeling safe and secure doesn't mean taking no action. It means mean being okay with whatever happens. And so she had the courage to speak her truth even though it made her vulnerable. To great success.
So I can rest easy.
Building a business from scratch takes time. But every day I fulfill my purpose, I am successful. Being on purpose is success.
~
Author: Jane Treleaven
Editor: Travis May
Image: Author's Own