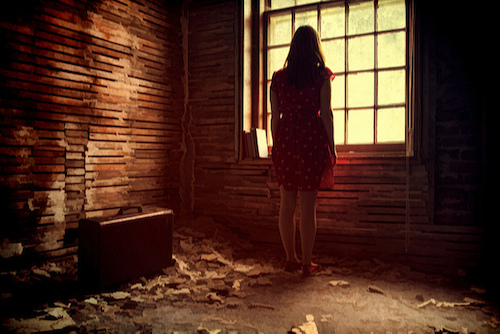 We are greedy by nature.
Everything that we have,
that we own,
we desire to have more.
And although we have homes that shelter us,
roofs that keep us warm,
walls that protect us,
we go and make homes out of people.
I stayed in these homes before,
thoroughly oblivious of their inevitable destruction.
They have long been gone and all I was left with
were a few stones that are utterly irrelevant now.
Life has taught me that making a home out of someone is unpredictable,
as we might just end up homeless,
and homesick.
We've been blessed by free will,
by choice,
but this blessing is a curse too.
Not everyone chooses to stay,
some will choose to leave,
and when they leave
disappointment becomes our ally.
Then we step on the demolition,
run to build another home,
out of someone new,
and face destruction again.
I know building homes out of people is tempting,
safe,
ineffable.
It brings about a sense of security,
a sense of warmth.
Nonetheless,
only if we think twice before putting two stones on top of each other,
we'll save ourselves heartache,
tears and dismay.
I've learnt to stay in the home I am in,
because there,
I am safe.
There,
I am my own master.
There,
No annihilation will take place.
Remember,
don't make a home out of someone,
invite them to your own space instead.
No bitterness will ever be felt
there.
~
Author: Elyane Youssef
Image: Donnie Nunley/Flickr
Editors: Caitlin Oriel; Yoli Ramazzina