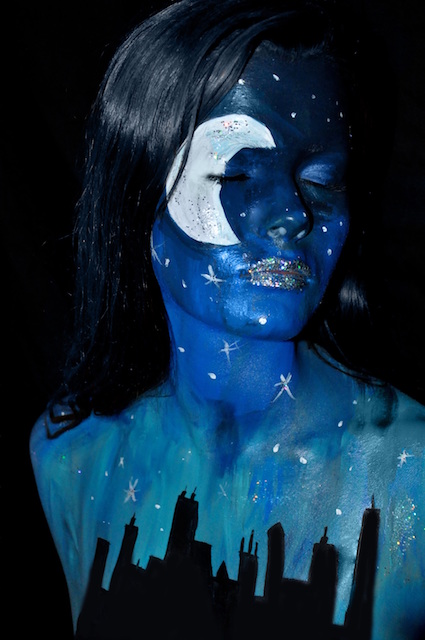 Mysterious and constant as the moon. Her eyes radiant reflections of a rich, often turbulent, constantly aware interior. Her smile a caress to lonesome souls—an upturned bit of honey-sweet gentleness. She the balm to wounded seekers. The needle North for fellow wandering travelers on this path named life.
But who will be to her all that she is for others? In need of soothing syllables up the spine, and to her tired mind. Letters placed carefully so as to be wafted as roses into her heart. She, in need of salve upon battered lungs—for she has cried a plethora of tears for the others. Who will cry for her? Or must the empath drip-drop rain alone? Listen! I fear a northern wind is blowing.
Amidst gawking onlookers, she slips quite eloquently under the horizon. Even the moon needs rest from shining, and there are still the stars to guide. The gawkers—all steel trapped hearts—have only mastered taking, but never returning tenfold the gentle care she needs. No soul to clutch her orb of light in the hours of her night. She slips away so as to be a new moon once again.
Who can deny the need for renewal? The weight of so many has buckled her knees and bruised her soul. She must choose in this moment to preserve the delicate balance of self and others within. No one accuses the moon of selfishness for hiding bits and pieces from time to time. Now is the moment to covet her spirit renewal enough so as to resuscitate every iota of her inner light.
Rest well, dearest moon. Come to us soon, draped in mysterious love and light. And you, dear empath, guide yourself home. Rest gently within. We need you full and illuminated. We need you as we need the moon.
Author: Katie Kronberg
Image: Adrienne Crow/Unsplash
Editor: Emily Bartran