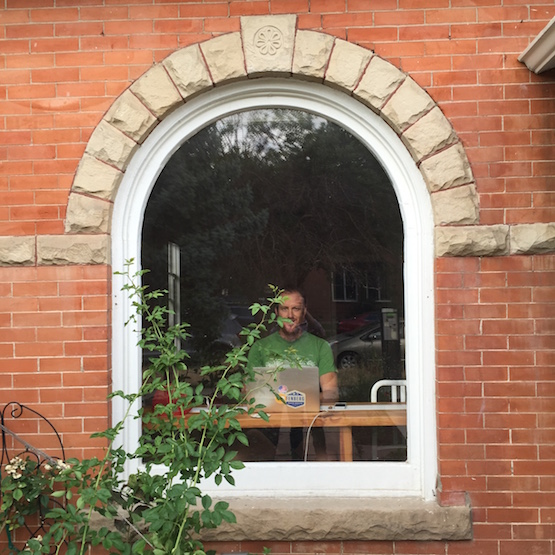 Today, Elephant Strikes Back.
Our trial for our future paying-writers-Ecosystem begins today. Writers, jump in!
Elephant pays writers: June 1 – June 14th here's the deal:
Over the last six months, elephant has collapsed by 50%. It's readers who get our newsletter, who read our best offerings (not the algorithm-driven popular stuff our fans see on Facebook) who have kept us alive and our editors in a job—editing articles to inspire your day.
We've paid our best, consistent writers for many years. Even when we didn't have much money, or much staff, I paid writers. I am a writer—writers deserve to be paid to do good work for you.
Over the last six months, many online media (Buzzfeed, Huff Post, Mashable, etc.) have collapsed in readership. Some have even had to lay off staff. Why? Facebook is the distributor of media in 2016. Facebook is the bottleneck—as Dubya would say, the Decider of how much gets out there. Over the years, organic reach has dropped, as Facebook has slowly upped paid reach and internal images, quotes, links. Basically, they're blackholing all clicks within Facebook, instead of (as they used to say) supporting and protecting media so that Facebook had quality content for readers to read and come back to Facebook for. I have nothing against Facebook—they've been an amazing partner—but this is a devastating sea-change for the viability of journalism in our modern world.
Anyways…we here at elephant have become slaves to Facebook's algorithm. When we post an article on climate change or genuine spirituality or environmental action, it fails. When we post about a cute kid jumping in a puddle or sexy stuff or pop culturey stuff, it goes big. This isn't what we're about. We don't mind being popular, or accessible—but quality, and our mission, has been lost more and more.
And so, as of today, we're starting a Writer Contest that pays writers who get the most reads, shares, comments. So if you like a quality article, support it with a read, a share, or a comment (or two). For our part, to ensure the rewarding of quality not just popularity, we'll assign editor's picks. At the end of each two week cycle, we'll pay the top 15 writers in all four criteria.
The goal of all this? To create our own algorithm, or rewards-system, based not on popularity alone but on mission-driven quality. You can help us survive and create this internal "Ecosystem" by reading, by sharing, or by commenting. Hope you enjoy! May it be of benefit!
Yours in mindful journalism & mission-driven creative writing,

Waylon H. Lewis
Editor-in-Chief: elephant journal; Host: Walk the Talk Show; Readership: 12.4 million readers a month!
Follow: @waylonlewis on Instagram, elephantjournal.com, Walk the Talk Show.
Subscribe, free, to our Daily Wake Up Call & Walk the Talk Show newsletters.
Our newsletters are curated and 100% original, unlike our Facebook shares. Our partner Namaste plants a tree with every new subscriber (exclamation mark). Read unlimited elephant: $1/month: (members.elephantjournal.com). Or, keep reading 3 free articles a day, every day, free.
Get mindful: Facebook or twitter, voted #1 in US for #green twice <> And, want to write?